CHILDREN'S ROOMS
This newborn's room featured a hand painted border approximately 3 feet from the floor. The space below featured sea creatures
of all kinds scattered throughout.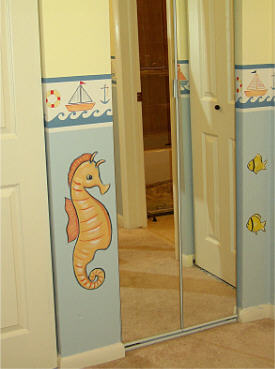 and More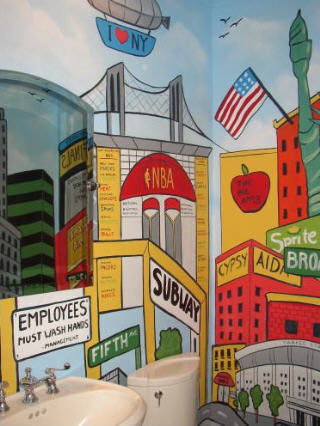 A children's Jack And Jill bathroom is completely packed with whimsical scenes of New York City. You can see a part of an adjacent wall being reflected in the mirror.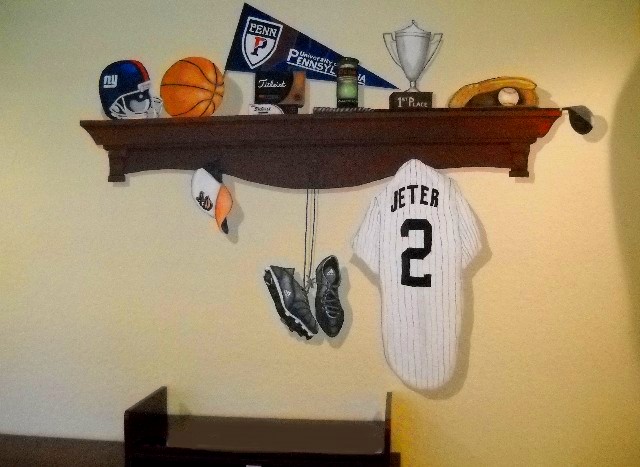 Trompe L'oeil shelf complete with sports themed items!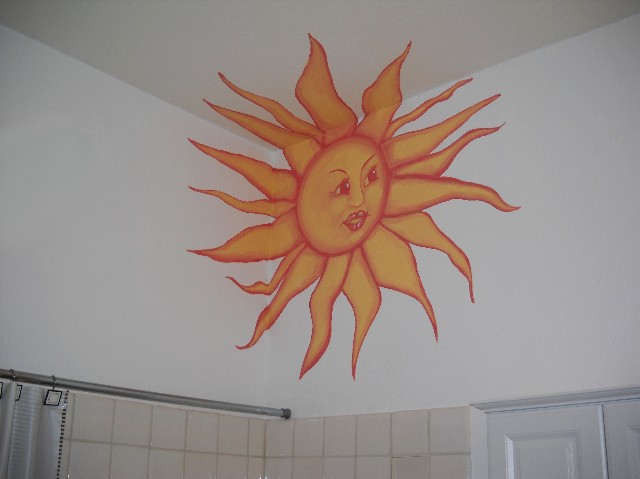 A friendly face greets a youngster as he takes a shower each day.


This mural was done in a kid's bathroom.

John ianniello Murals boynton murals delray beach murals wellington
murals lake worth murals boca faux artist john ianniello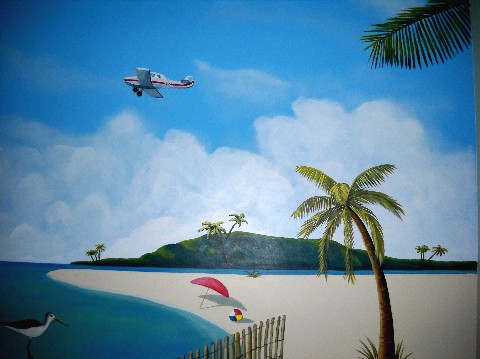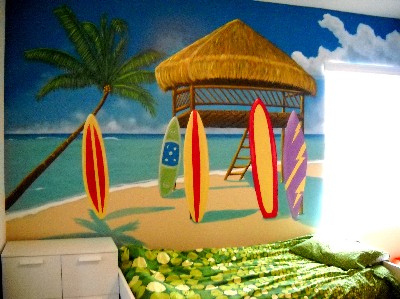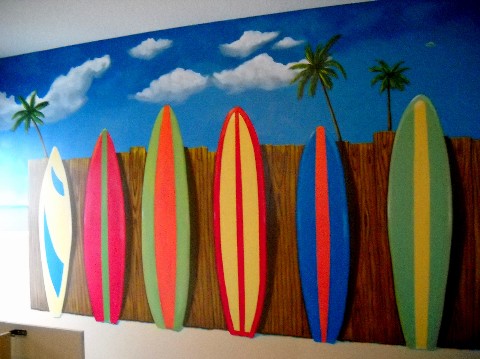 Two walls of a kid's room connect into one large mural.

A beach scene for one wall in a baby's room.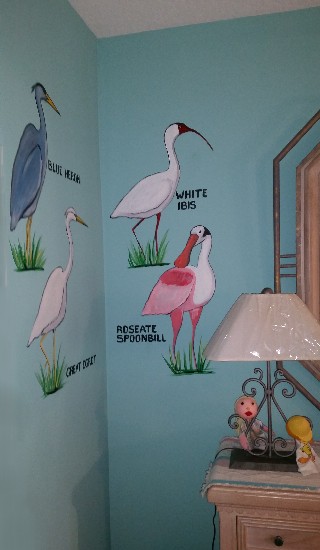 Floating bird images taken from a wildlife children's book.

Animal themed bedroom mural.
Kids' playroom in a community clubhouse.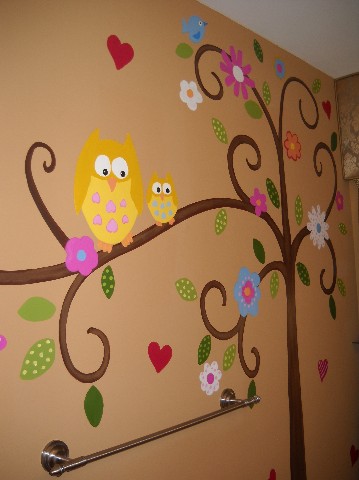 Kids' playroom in community clubhouse in Hialeah FL
I handpainted this with latex paints to mimic the "tagging" spray painted style.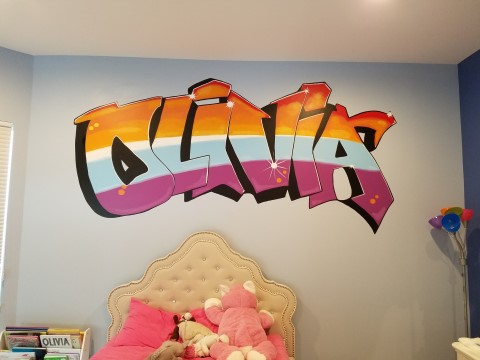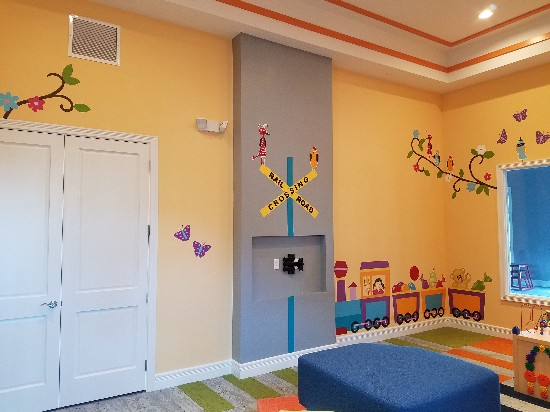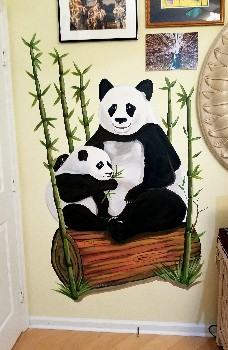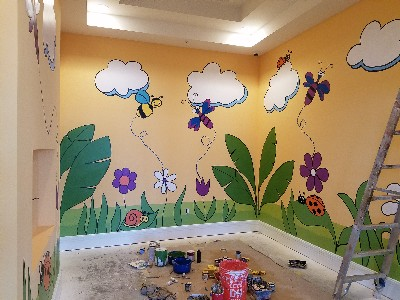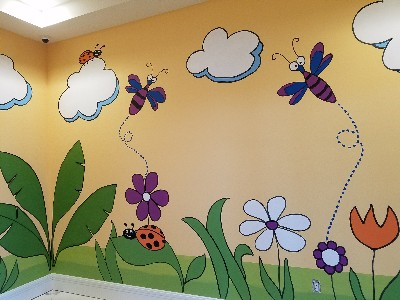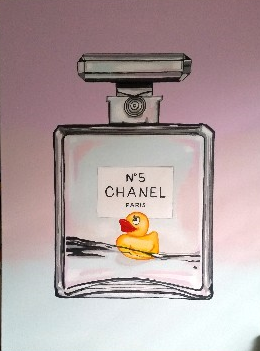 30" X 40" Canvas for a little girl's room.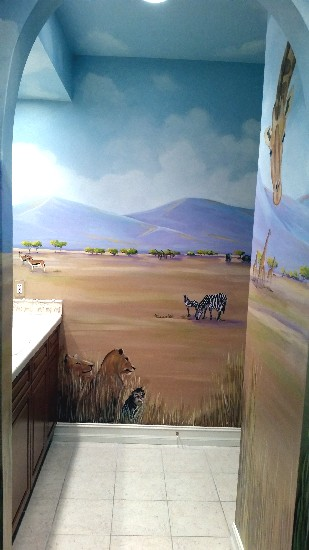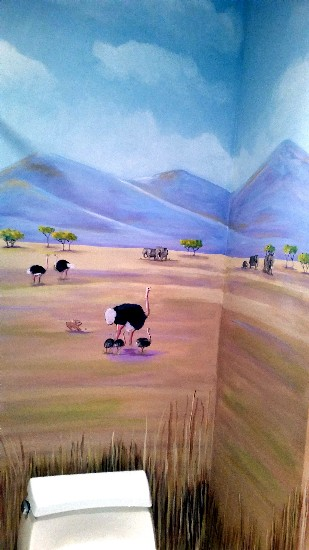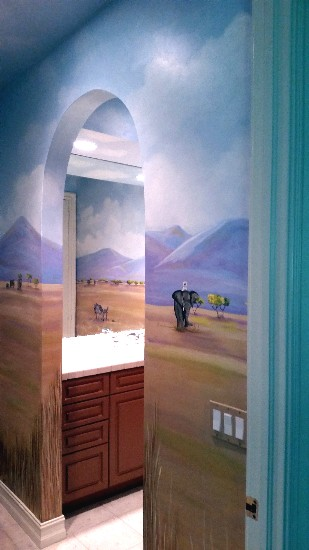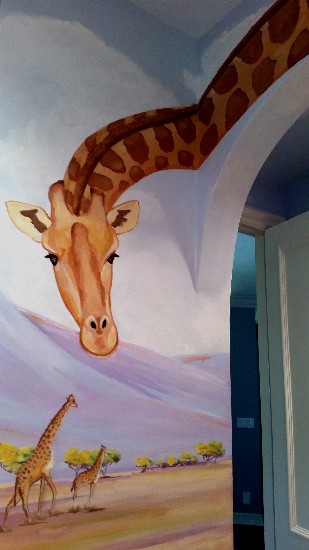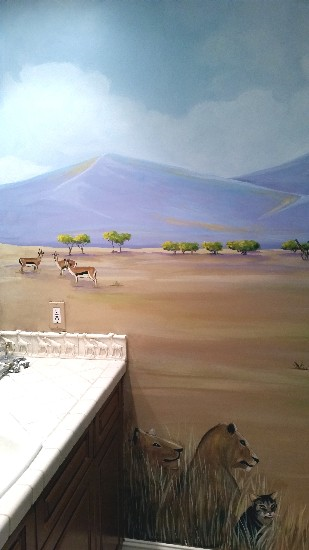 A special effort was made to recess into the distance all but one of the animals in this bathroom for visiting grandchildren. The giraffe's face is what you see behind you as you look in the mirror!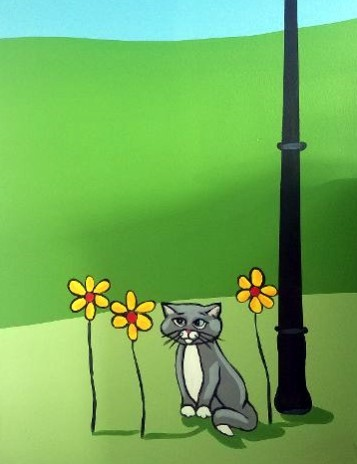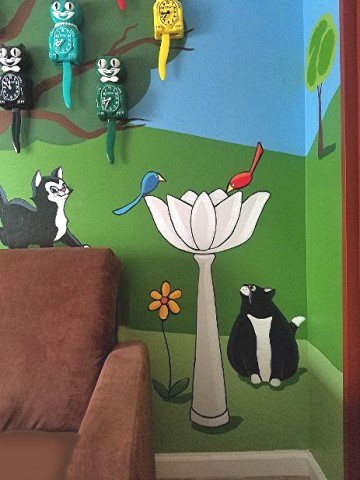 Scenes from a four walled cat themed room.