ART PROJECTS
Sometimes nothing more than a stencil can add just the right amount of interest to an area.



Before


Each of these dressers were spared a trip to the furniture graveyard as they no longer fit in with the homeowners' new decor. Each were embellished with some handpainting to compliment their new surroundings giving their owners many more years of use and pleasure.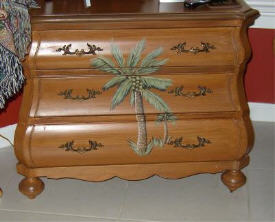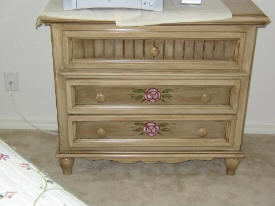 Before
After
Murals can come in all sizes. Here, an Asian theme was hand painted on a pedestal sink in anticipation of the wallpaper to be hung later.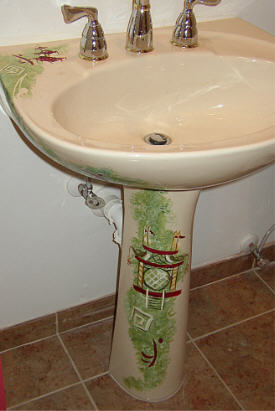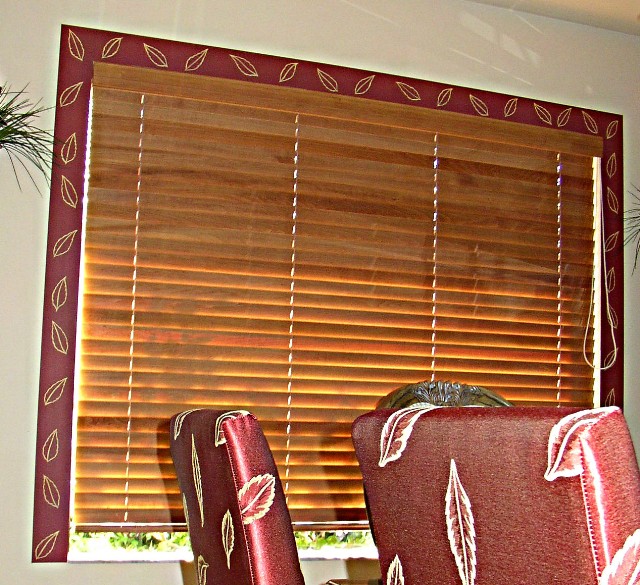 A hand painted border dressed up this dining room
window and finished of the space.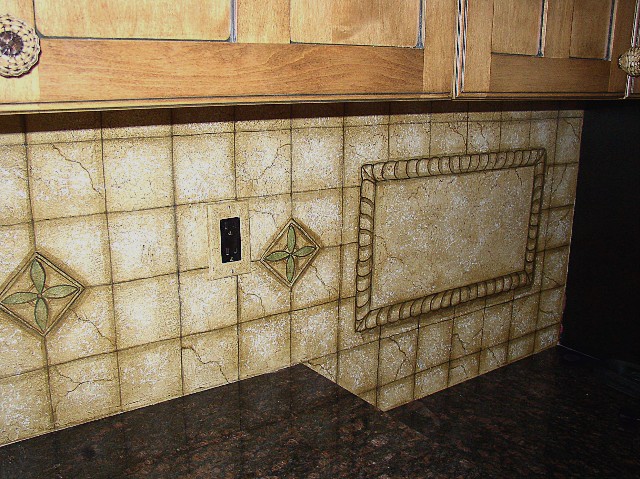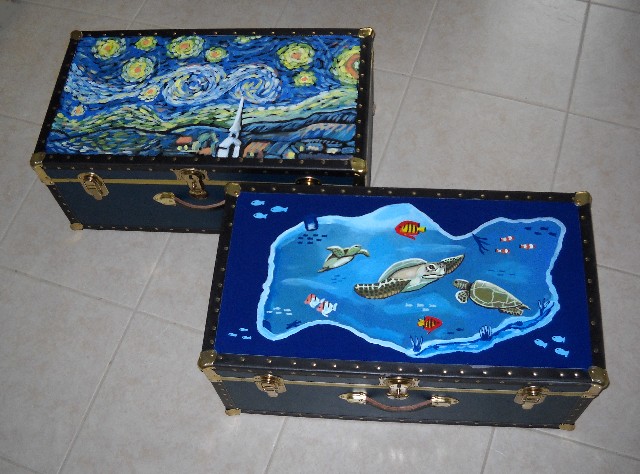 Two steamer trunks will be standing out from the crowd at camp this summer!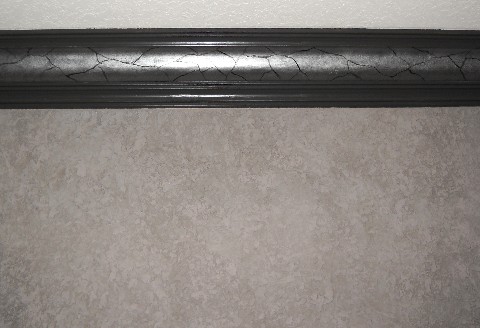 Boynton beach murals boca murals delray beach murals wellington murals trompe l'oeil palm beach john Ianniello artist faux south florida lake worth murals



and More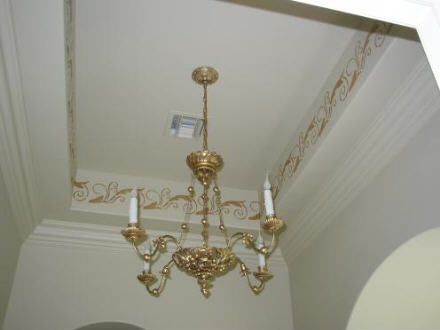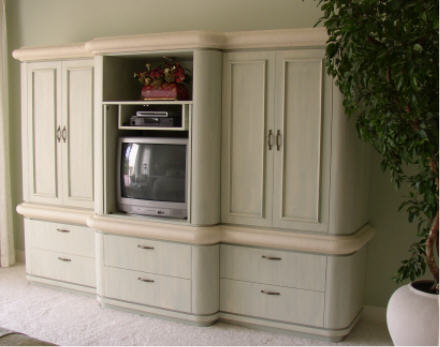 After

A tradional tile look was hand painted
on the sheetrock backsplash of this kitchen.




A plain white chair is all dressed up with specialized painting.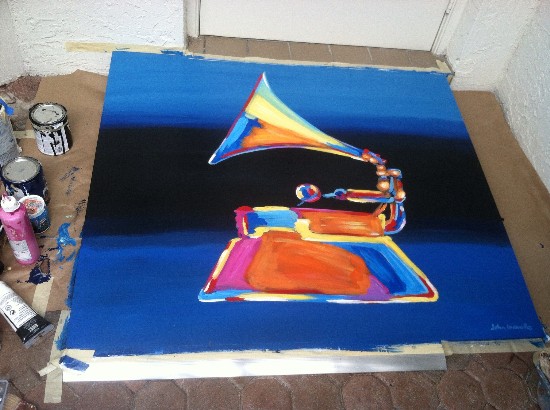 I hand painted several handicap access ramps for one of my senior clients to brighten things up!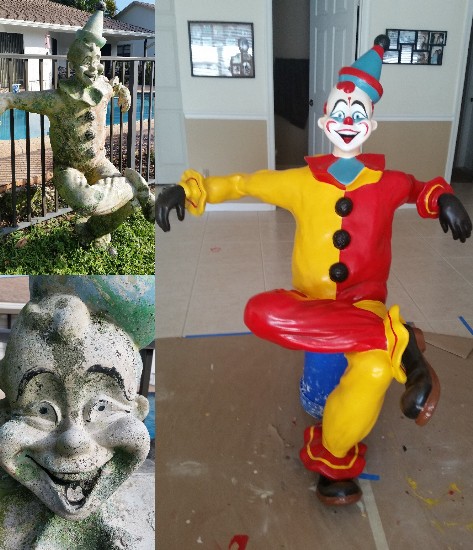 If you are from Long Island, you may recognize this clown who used to be a fixture at Jolly Roger in Bethpage. The former owners live in Boca Raton and had me restore him. You can see by the photos on the far left that he was badly weather beaten and moldy!
A repainted horse to be auctioned off
for a local charity.

After
A client needed to have the face of this clock repainted as her new wall colors were a more neutral taupe.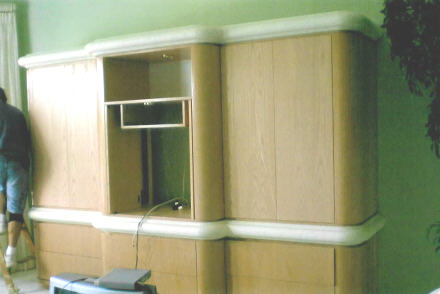 Before
This entertainment unit/storage unit was updated to fit in with the decor of this master bedroom. The pale green ties in with the bedding and walls. And what a big difference just by adding some molding and door pulls!


Silver and grey stripes were painted on this very boxy
white bathroom vanity.

This abstract was contained to this short wall dividing the kitchen from the more colorful family room.

A rope detail with some faux painting transformed this totally black laminated piece.
Before
After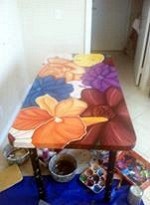 Flower Mural on a kitchen table with layers of varnish for protection!
BEFORE
Another piece of furniture is brought back to life with a rich, dark wood finish.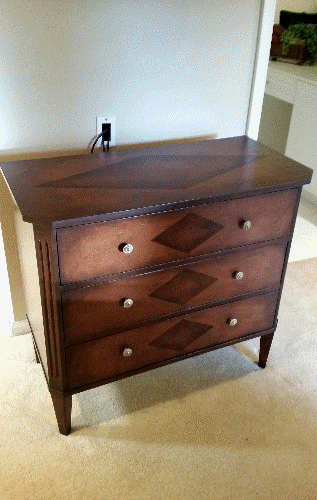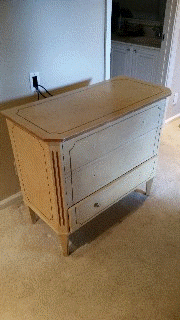 Before
Silver metallic marbling within black banded crown molding.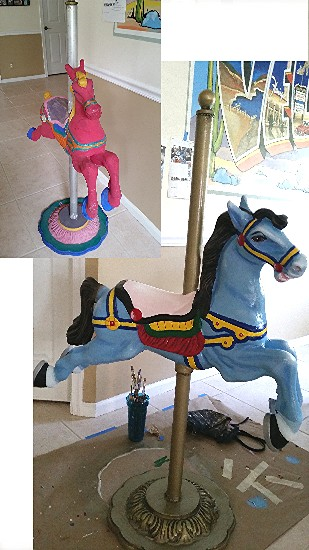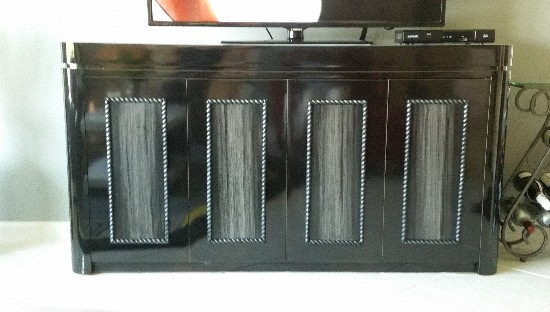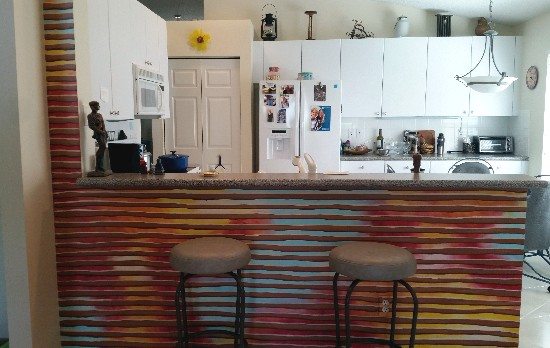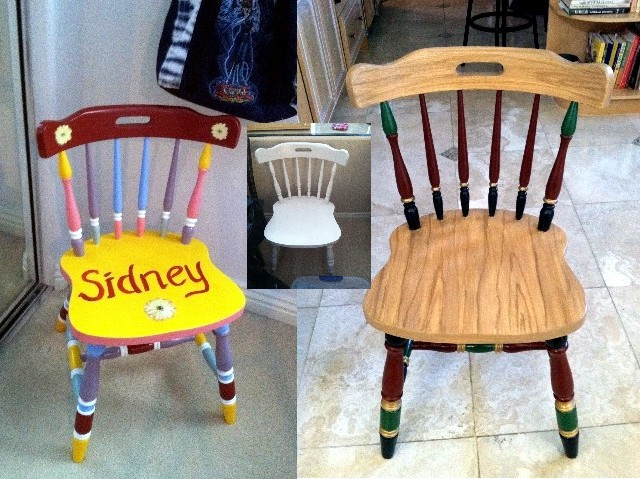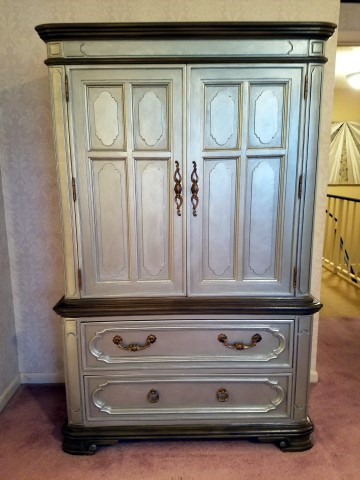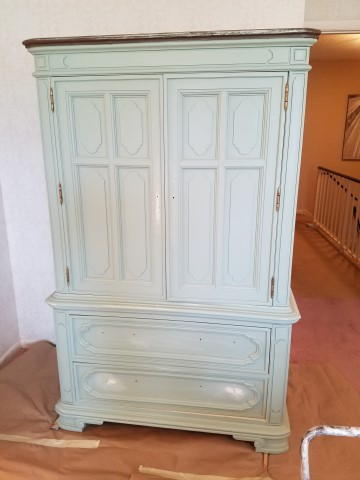 After
After
After
Well made but out of date armoir is brought into fashion again!
All four chairs were brown and repainted to match the table base. The walls were faux finished in a sparse marble pattern.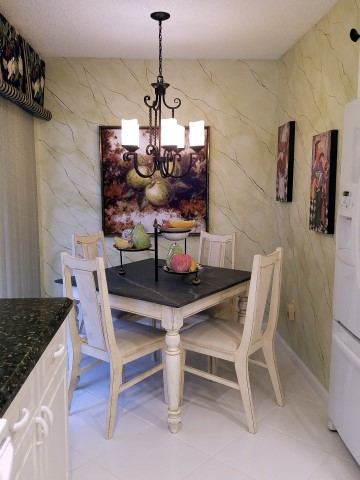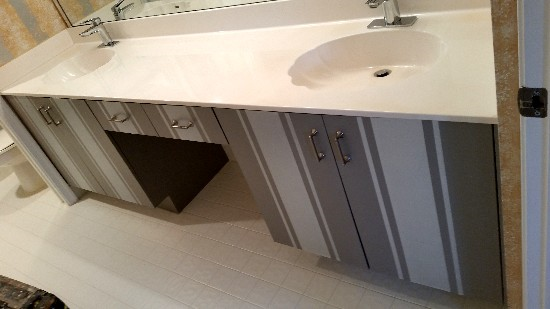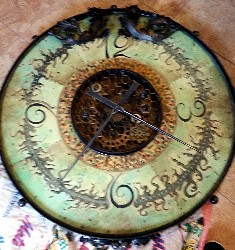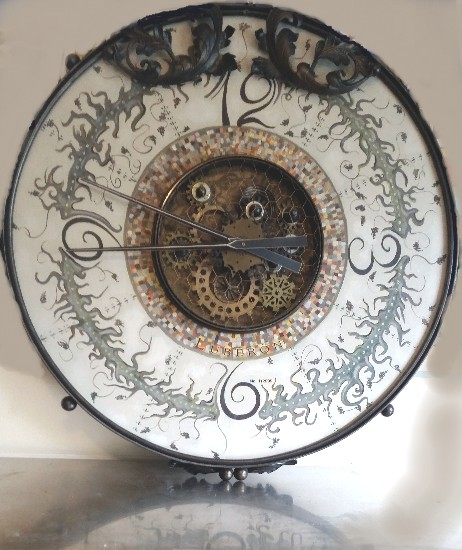 Before
After
This fireplace was painted COMPLETELY WHITE!! The couple who purchased the house hired me to paint and glaze these painted stones until they looked like natural stone again.