This wall arrangement came to life when the inside spaces were colorwashed to pick up the tones of the sofa and loveseat.

These columns are two of a set of six in a Nevada residence. The color and faint veining mimics the stone floor throughout the open area of this home.

This ornamental hood was a plain box until it was artistically painted with a texture to compliment the tumbled stone backsplash in this kitchen.


Texture was added around the artistically painted stones to give an authentic "peel away" distressed look.

Distressed metallic striping.

Gold and taupe 6" stripes.


FAUX PAINT GALLERY I
These photos show a job that is near complete. With it's rich architectural design and and attention to many old world details, a home of this size and style make my work look much grander than it would in a smaller space.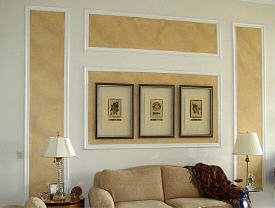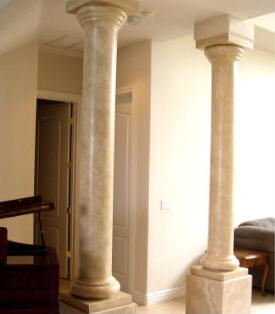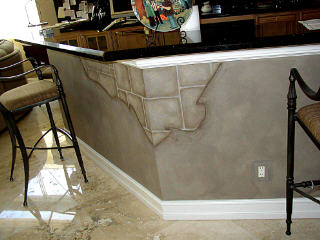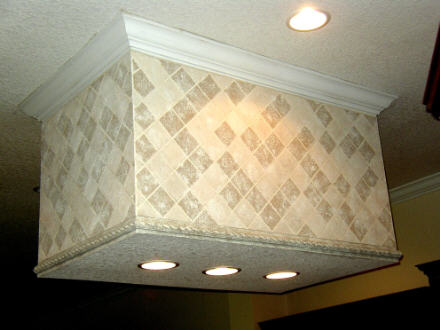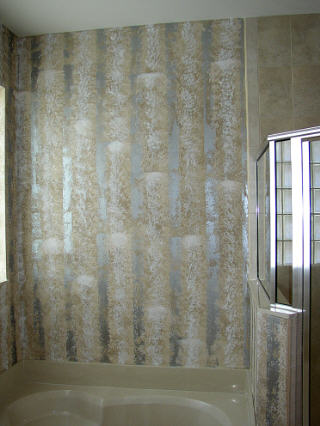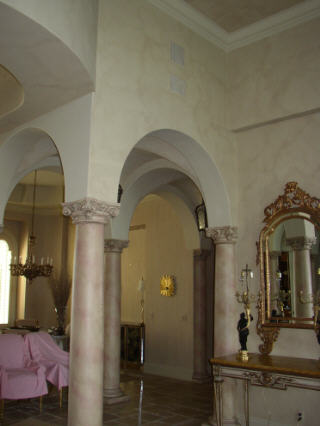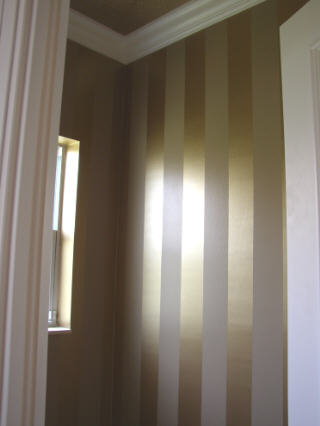 and More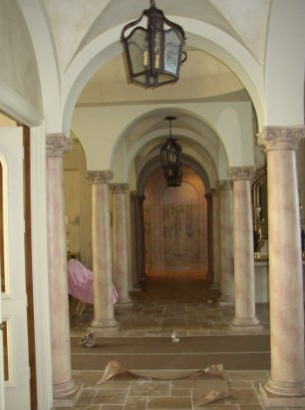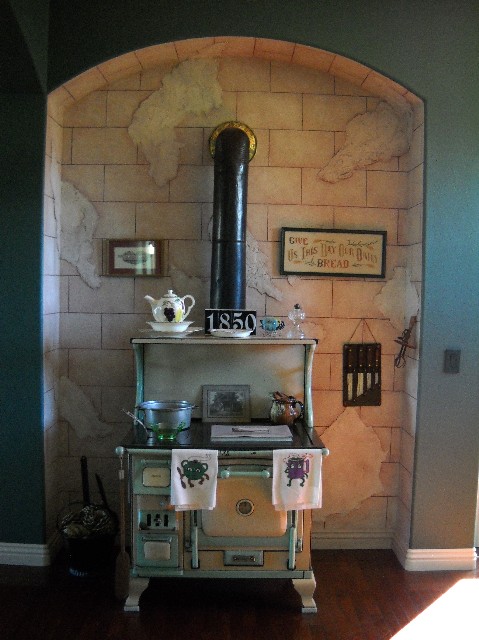 A niche with plaster patches over faux block.

Boynton beach murals boca murals delray beach murals wellington murals trompe l'oeil palm beach john Ianniello artist faux south florida lake worth murals


Metallic tone on tone striping with burgundy pinstripe.

Pearlized crown and tray.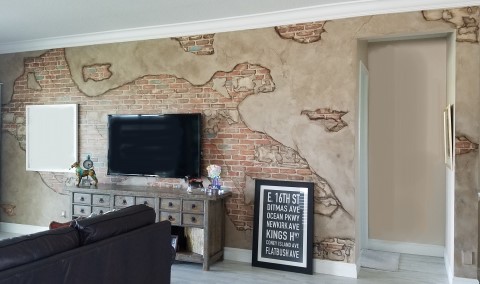 An urban looking textured wall.
Horizontal Striped Kitchen Wall
Shadow Striped Laundry Room with Pinstripe
Solid gloss, ragged and pinstriped accent wall.


Taupe/Grey and Metallic vertical Faux.
A veined finish on an entry tray ceiling. Also featured is a black lacquered moulding with a metallic accent.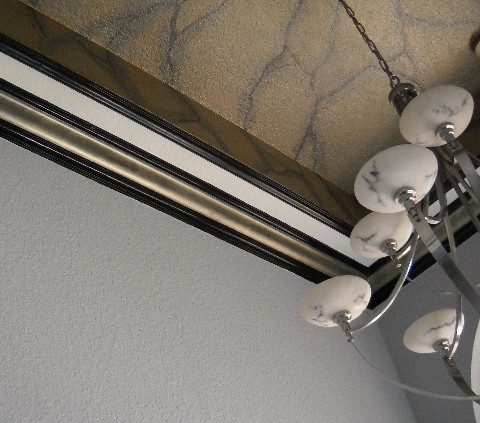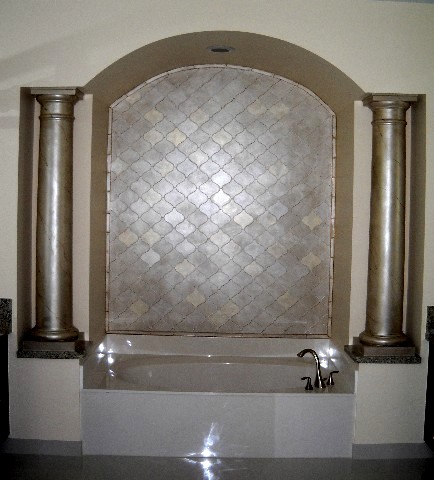 That's not tile -it's all handpainted! The columns were pearlized and antiqued to match.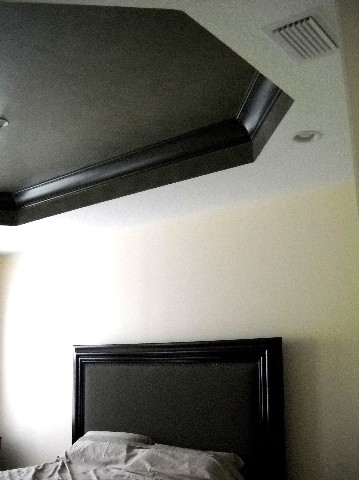 This ceiling and crown moulding were artistically painted to compliment the headboard that was already in place.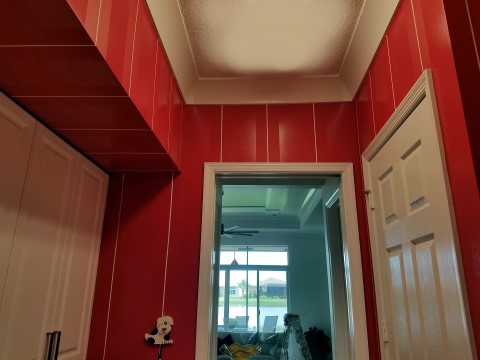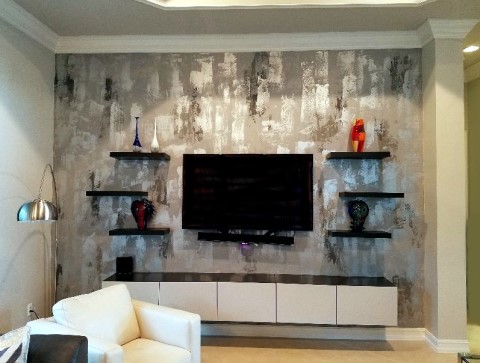 Trowel Paint technique in cool greys and silver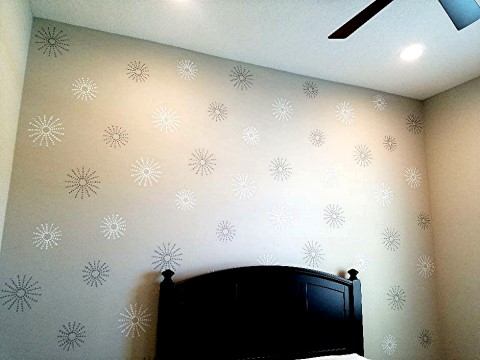 Looks like wallpaper, but it's all handpainted.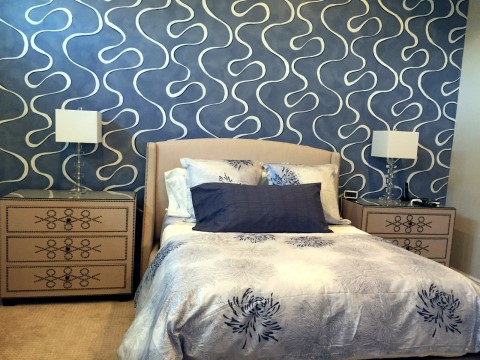 A stencil was made to produce this hand painted swirl pattern.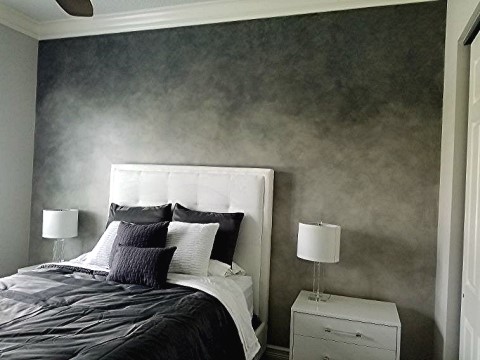 This wash is a graduated ambre finish starting with dark grey down to lighter greys.
Believe it or not, this happens to be a color photo!



Hand Painted "Reclaimed Wood" Finish
Diagonally Painted Wood Accent Wall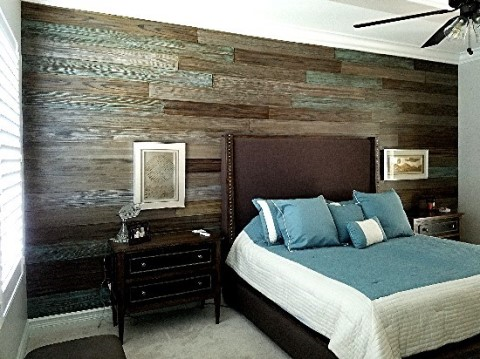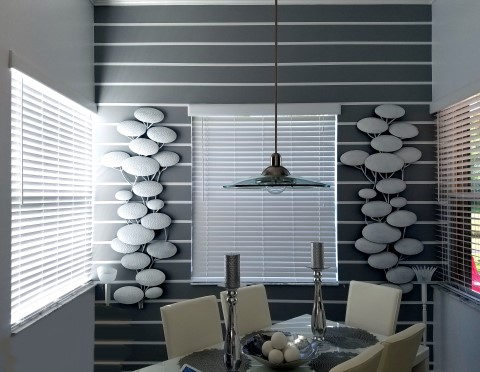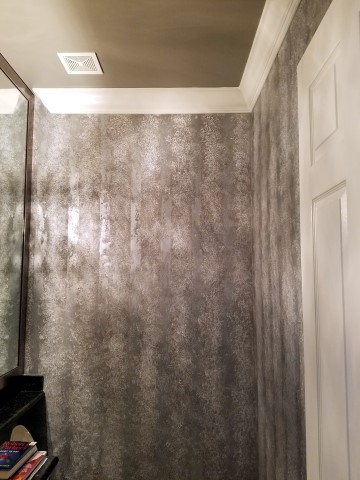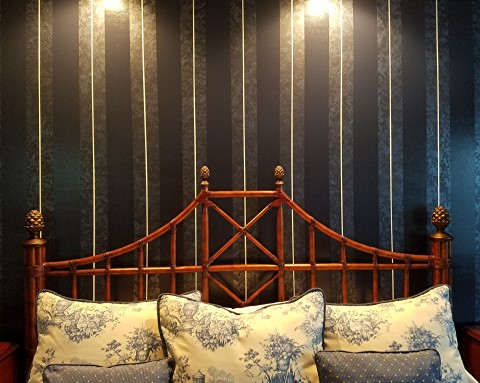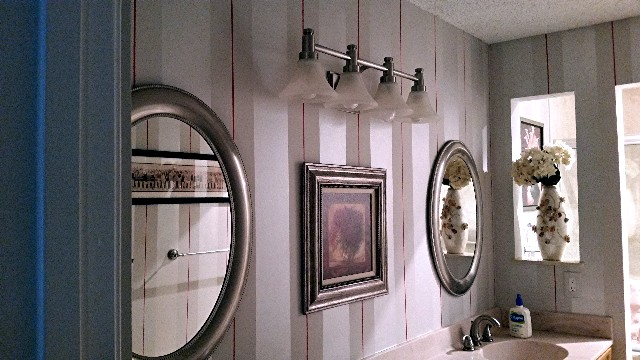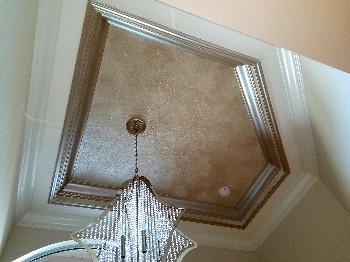 Online
Two color bead pattern powder room.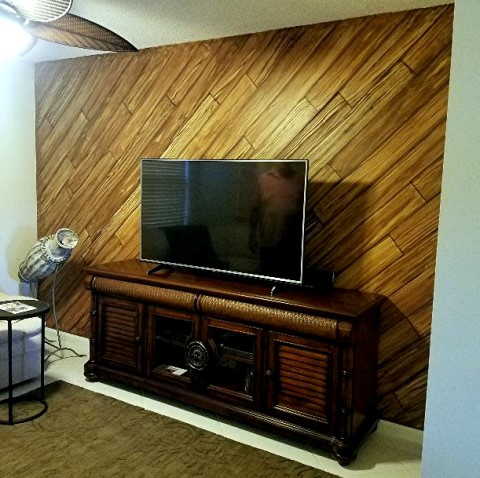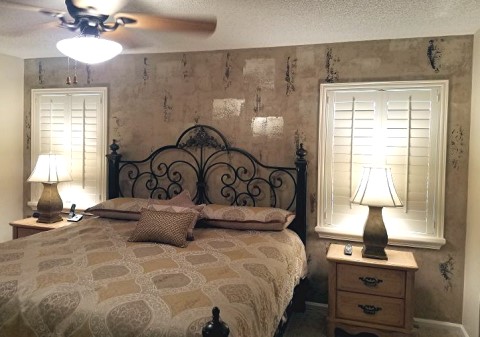 Trowel Paint technique in taupes and Champagne metallics.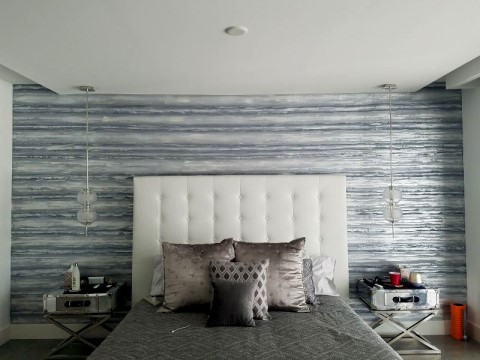 Horizontal trowelled metallic painted accent wall.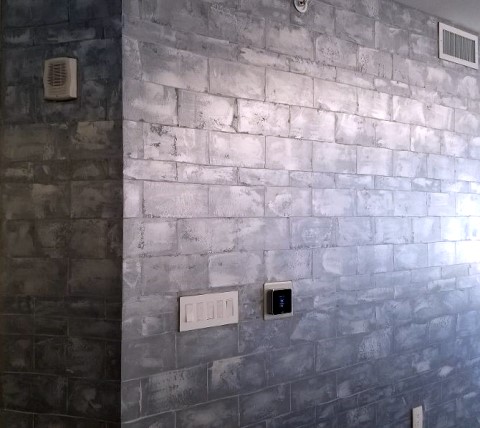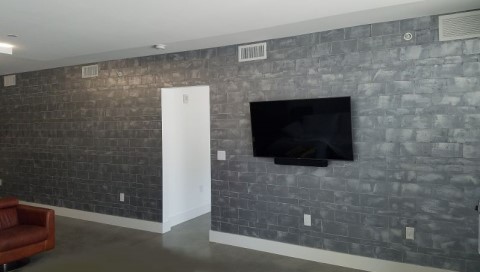 Silver metallic faux block accent wall.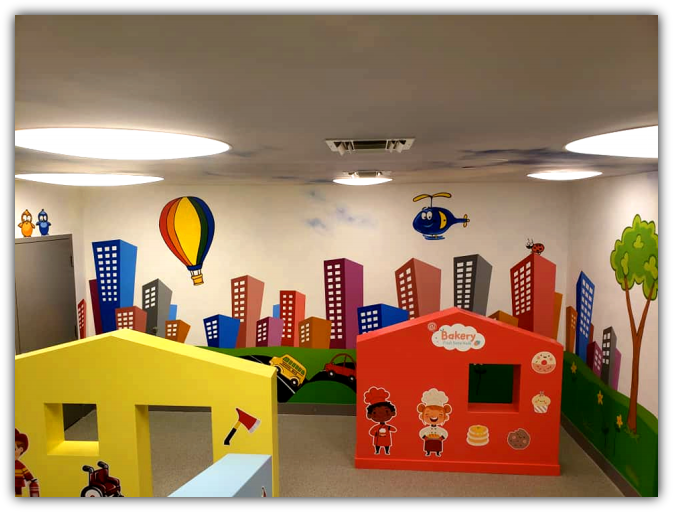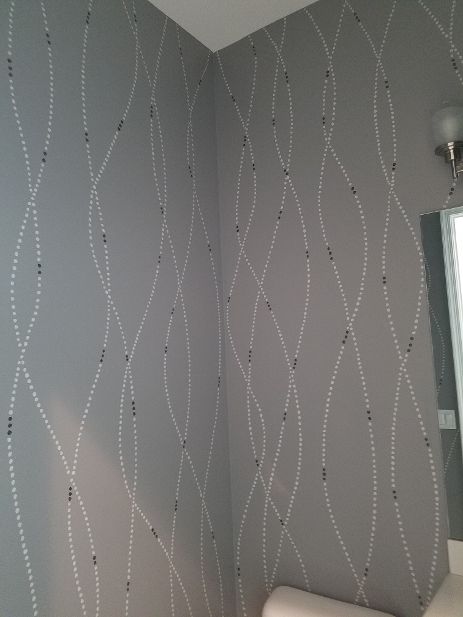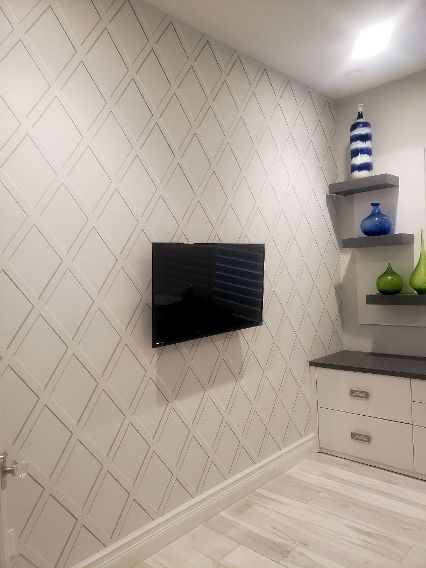 Dimensional hand painted looking trellis pattern. Accent wall in den.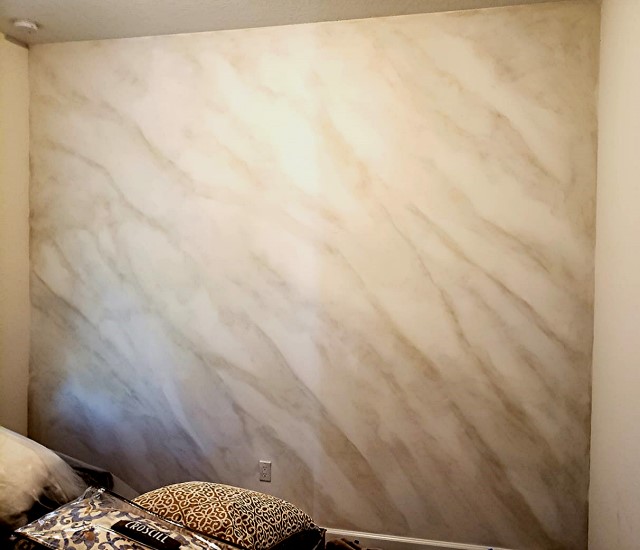 Full Wall Faux Marble Slab
Six panels of champagne tinted metallic tissue paper technique.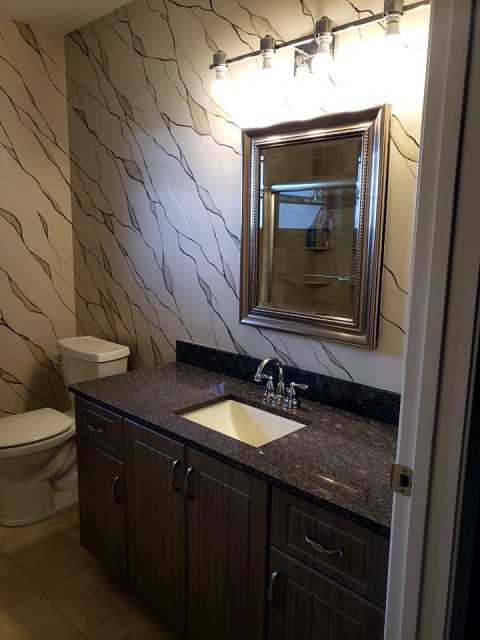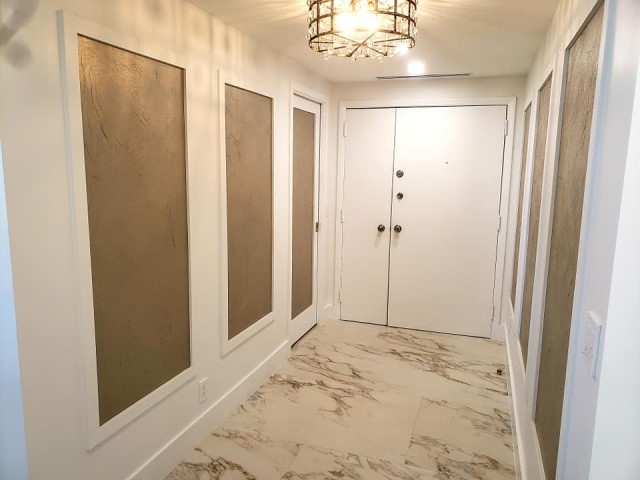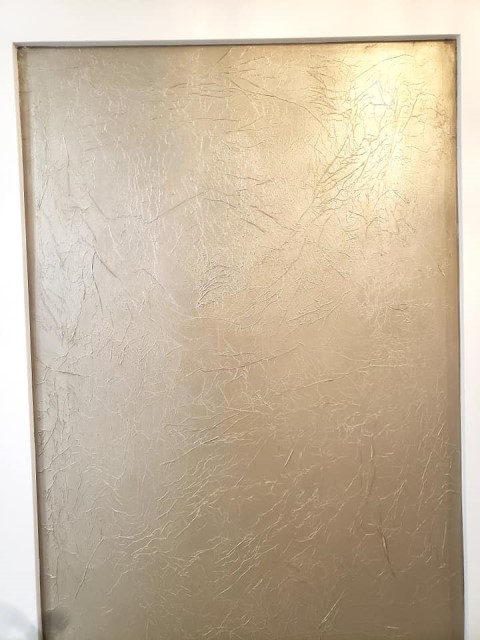 Contemporary Fantasy Marble Technique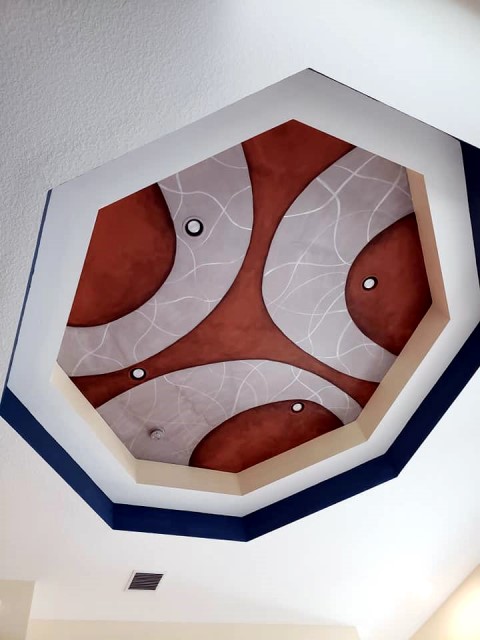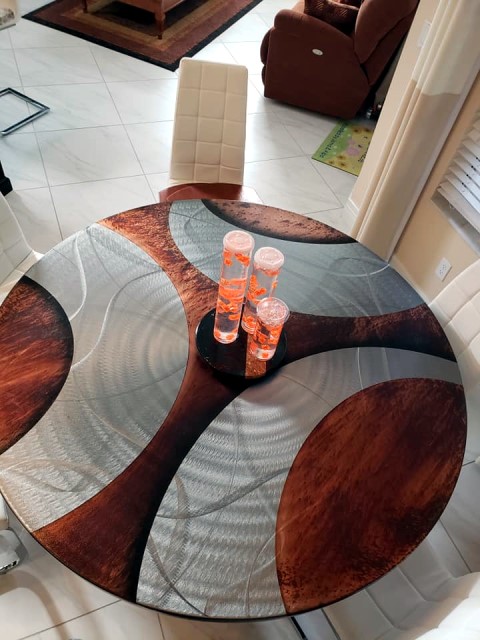 This hand painted ceiling was a copy of the table in the kitchen area of this open concept living area.