This landscape painting came about from the clients' liking of a large wall tapestry called "Lake Como".






MURAL GALLERY I
A niche was painted to match the paneled windows along this hallway.




Before
After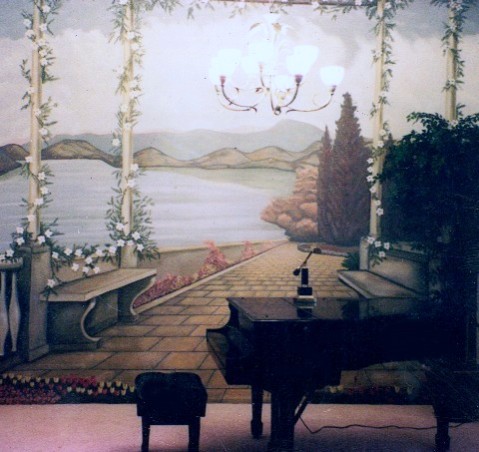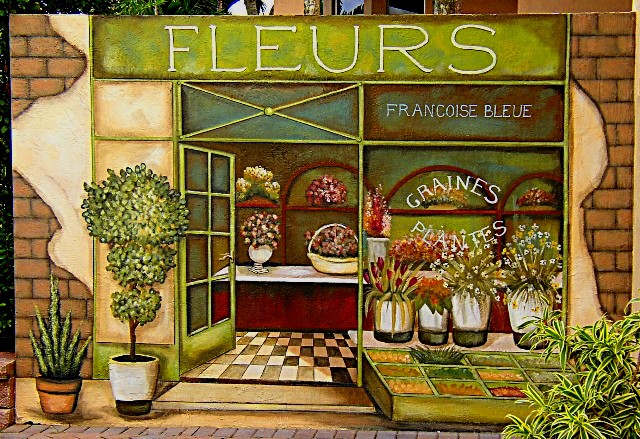 A sky mural painted above a tub wall. The two columns were white until a faux marble finish was applied. A handpainted border ties things together.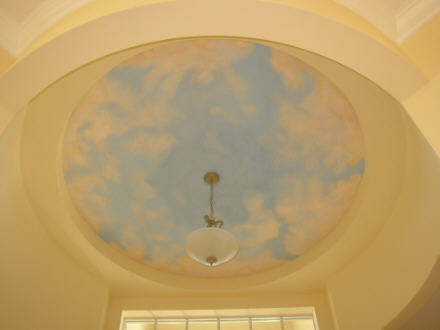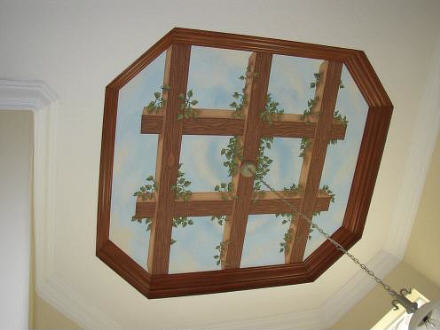 The trellis sky is in a breakfast area off of a kitchen. The mahogany crown moulding is actually an artistic finish to match the nearby cabinets.
Sky ceiling in a domed entry in West Palm Beach.
Double click to edit
This false window with grape vines resides in a wine closet in one of Palm Beach's most prestigious equestrian communities.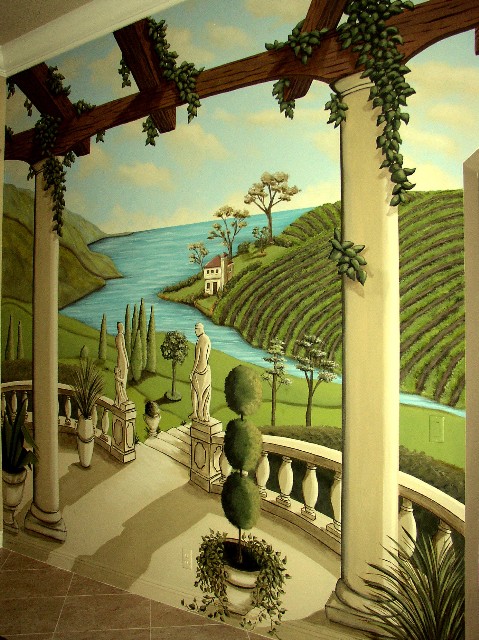 This 12' x14' landscape in West Palm Beach borrowed elements from several other art pieces and were combined into this one painting.dit
Before
After
Boynton beach murals boca murals delray beach murals wellington murals trompe l'oeil palm beach john Ianniello artist faux south florida lake worth murals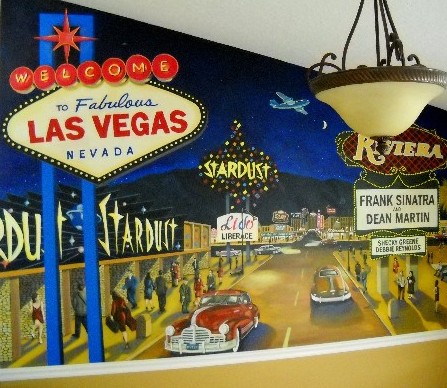 "Odd Vegas" 10' X 7' A composite of Las Vegas through different eras.


and More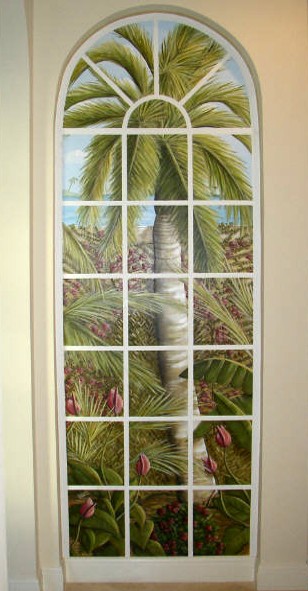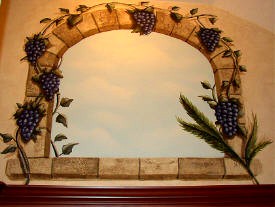 A patio mural of a balcony scene of Aruba on extrememly rough stucco.
For a Jersey client in Boynton interested in the trotters!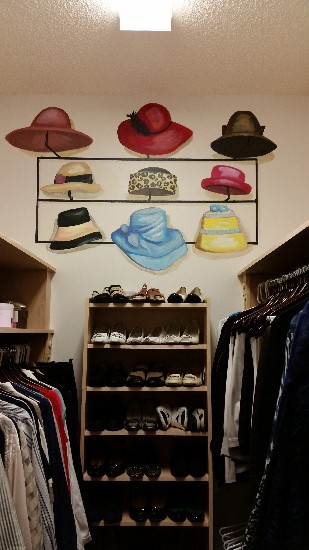 The only person who is going to see this mural is the owner of this closet.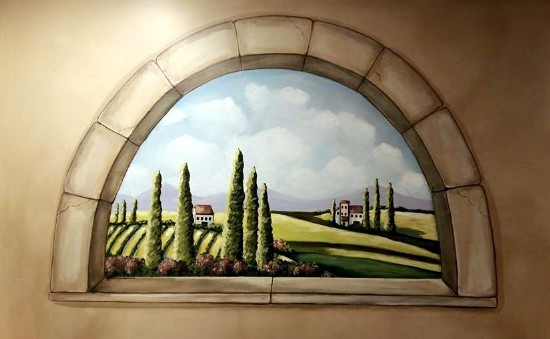 Old World murals are always popular no matter what the current trends try to dictate.
Trompe L'oeil Window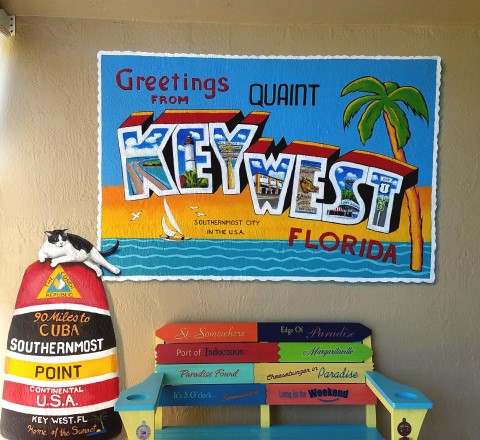 Key West Postcard Patio Mural on heavily stuccoed walls!
This patio mural on stucco is 12 stories up on a balcony!! The tree serves as a way to hang ceramics.
Trompe L'oeil window showing a client's pets past and present in a park.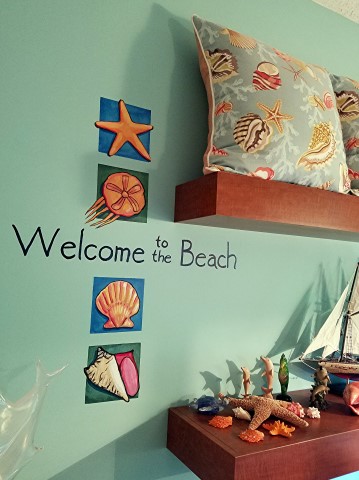 Small Beach Themed Mural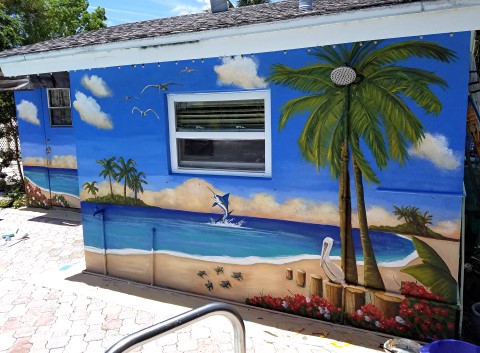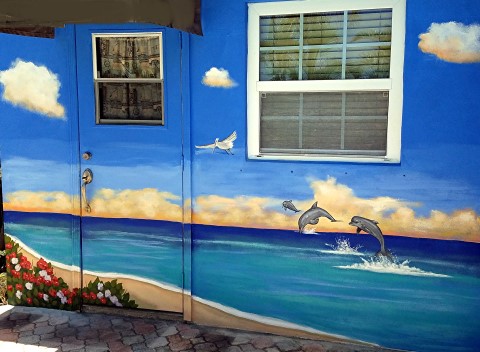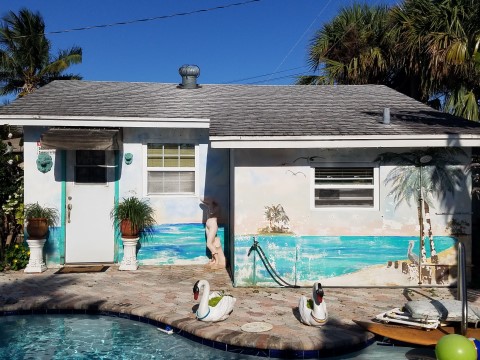 BEFORE
An old faded mural on the the side of a poolhouse that I restored and enhanced.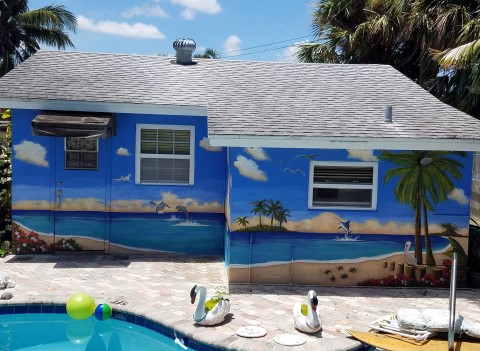 AFTER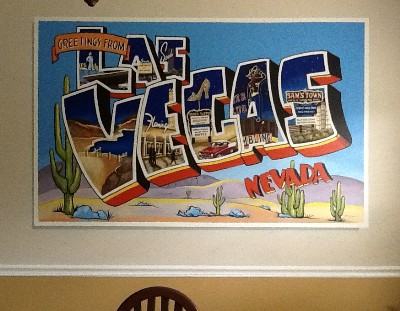 Postcard Mural 4' X 6 1/2'.
Can be done directly on wall or canvas. Great punch of color for a den or hall. Choose a place you love and we can come up with a fun graphic!

This patio mural was inspired by a favorite canvas painting that my client owned.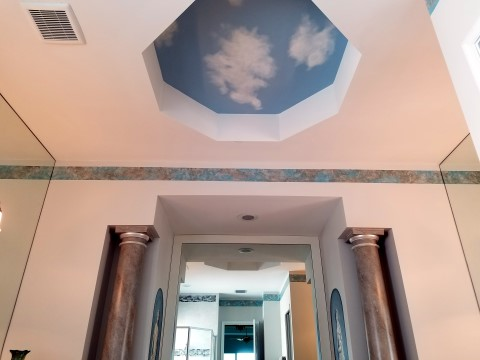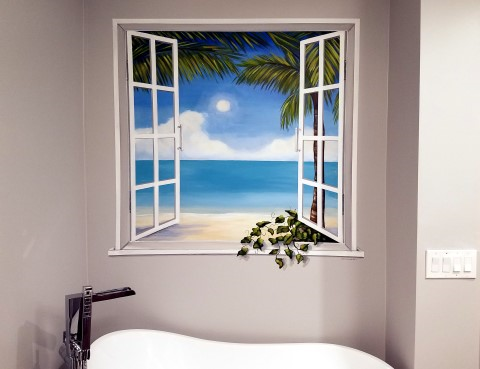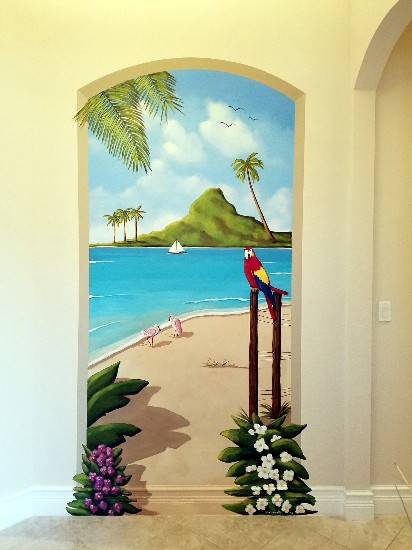 Trompe L'Oeil arch in residential foyer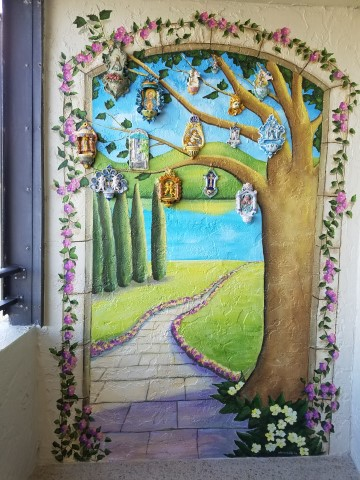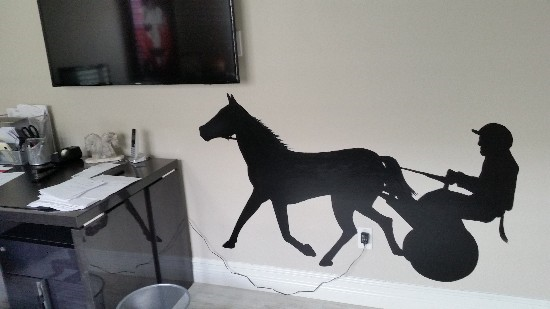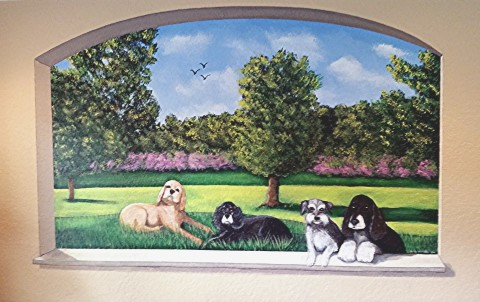 Aegis Corp Port St Lucie Break room wall.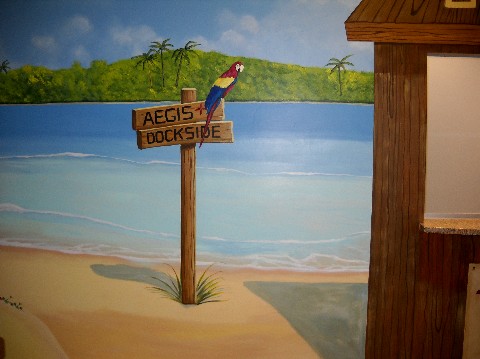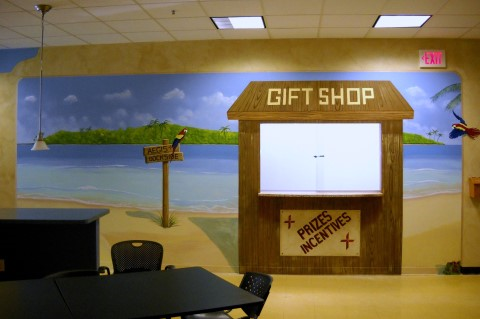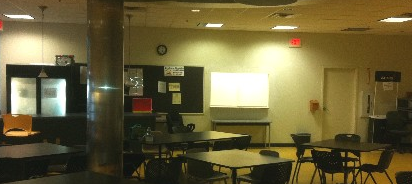 BEFORE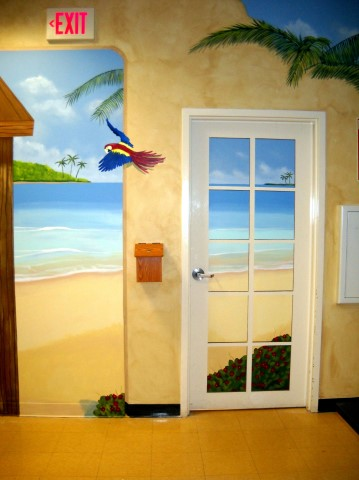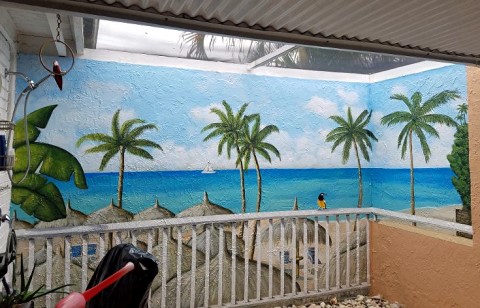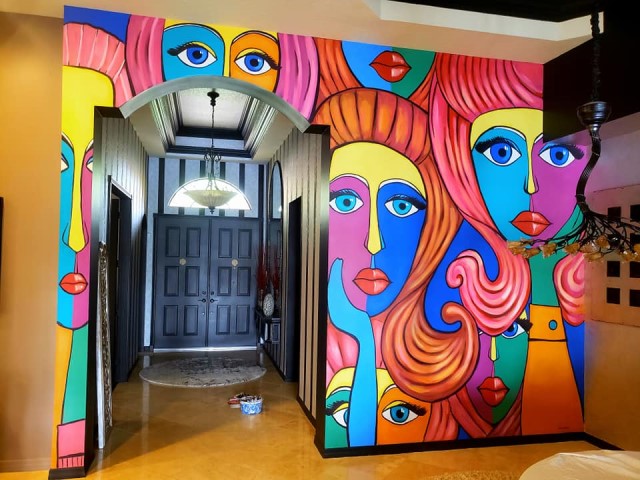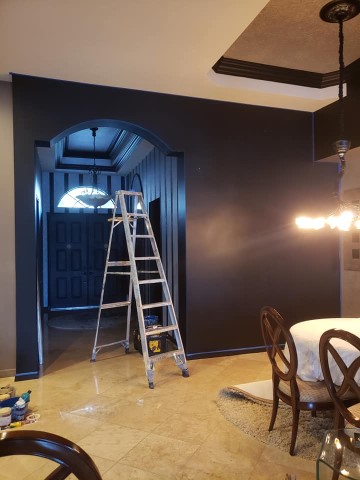 Total Wall Mural full of COLOR!!!!
BEFORE