Laundry Room.






This trompe l'oeil bathroom incorporated the river rock floor tile. The hand painted trompe l'oeil river rock climbs about 6 inches up the wall.



The back wall is perfectly flat. The draperies were painted on to compliment the bedding and add some color to the beige wall.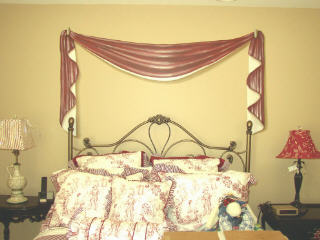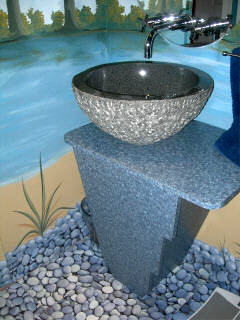 and More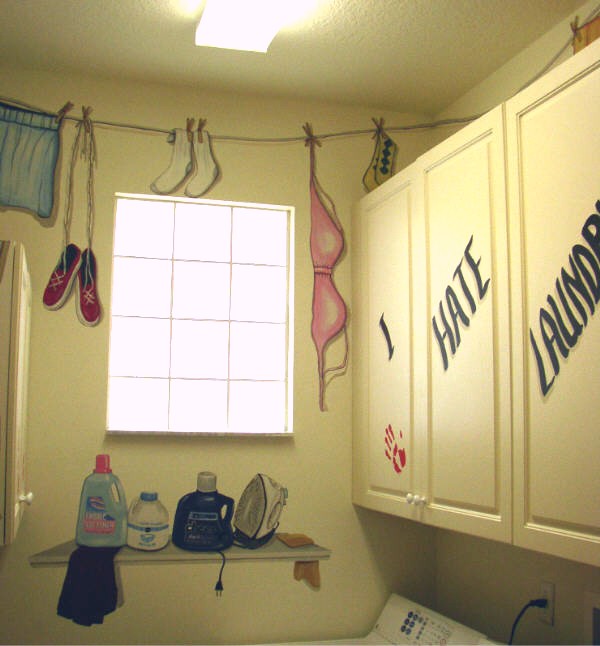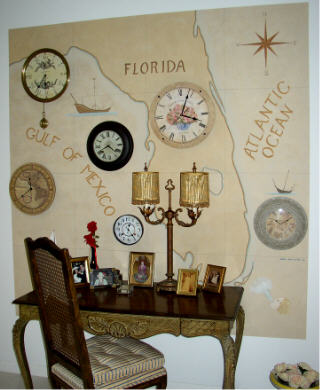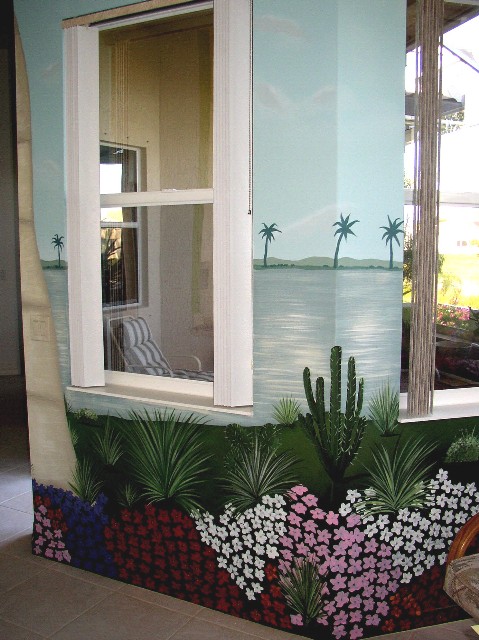 The main objective with this mural was that we make it as colorful as possible without it becoming overwhelming. This was achieved by concentrating the flowers along the bottom only.

The handpainted wall map along with the clocks, desk and chair makes for a great conversation piece in this West Palm Beach home.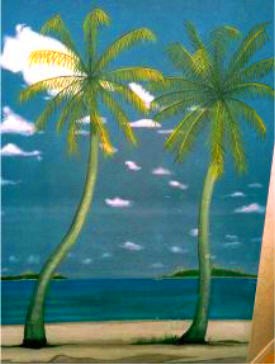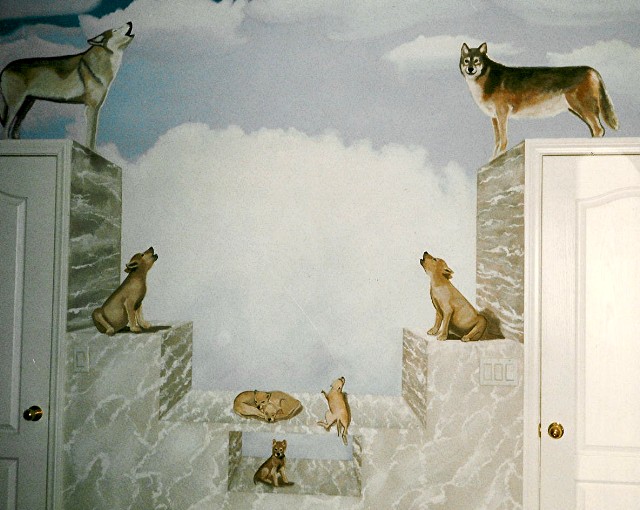 Fantasy mural for a client in Nevada.

A textured kitchen wall in the Las Vegas desert was transformed into a tropical oasis with this beach mural.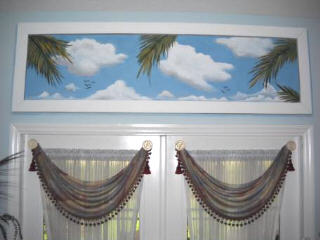 A trompe l'oeil window scene with frame and drop shadow was added to brighten this wall.

Boynton beach murals boca murals delray beach murals wellington murals trompe l'oeil palm beach john Ianniello artist faux south florida
lake worth murals
MURAL GALLERY II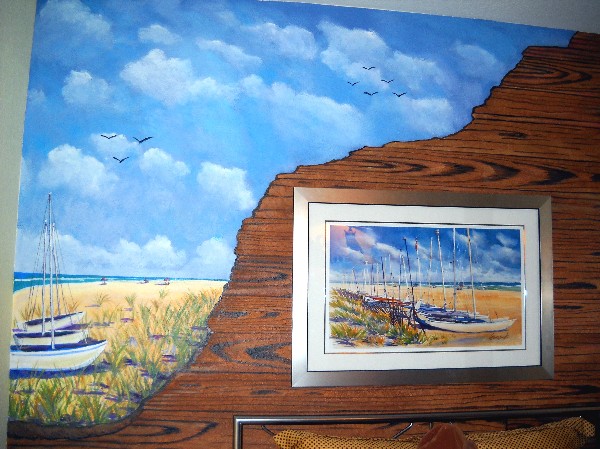 This mural plays with your senses as the wall mural is using the same horizon line and seascape as the framed art.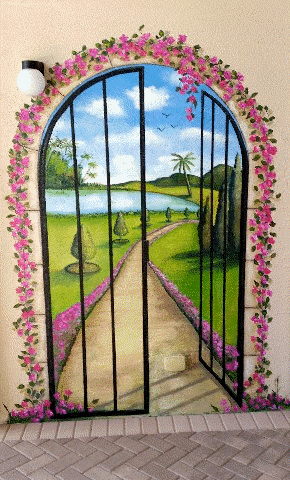 Free murals!
Patio mural adds color and depth to an enclosed area.
Online
Patio Mural on Stucco Wall.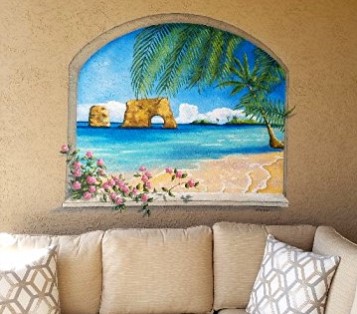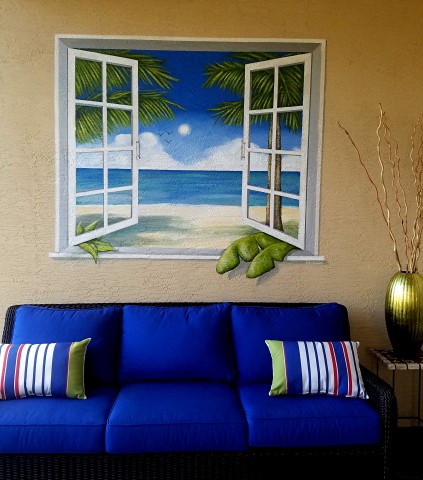 Patio Mural on Stucco Wall.