MURAL GALLERY III




and More


During
After
A sports themed mural for a boy's bedroom.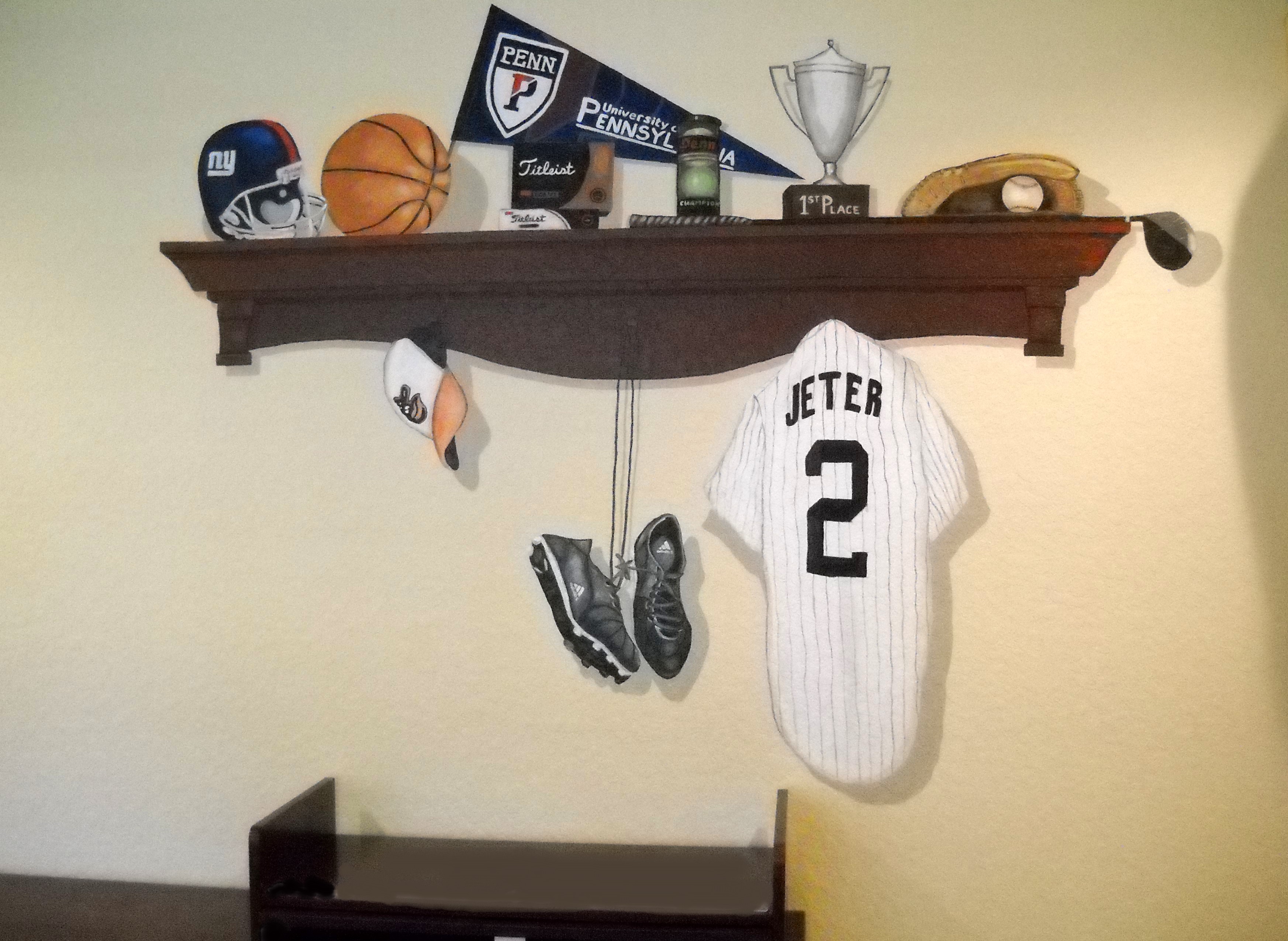 A wine mural acts as a colorful backsplash to this bar.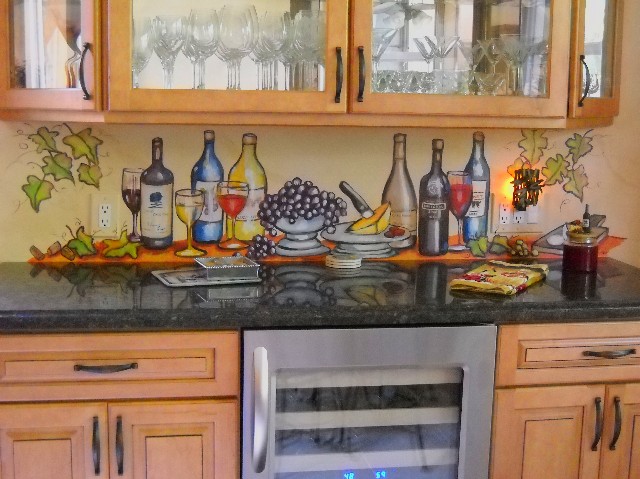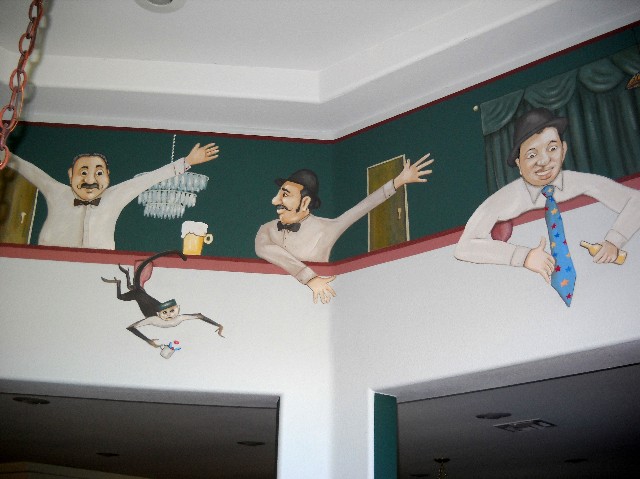 A poker room in a Las Vegas estate was dressed up with a 1920's era panoramic balcony mural depicting characters such as organ grinders, drinkers, lovers and pit bosses. Here are some partial glimpses of the scene.

A drab laundry room was treated to a little color and fun. The framed picture in the picture on the right is actually a trompe l'oeil "painting of a painting" to mask an unattractive utility box.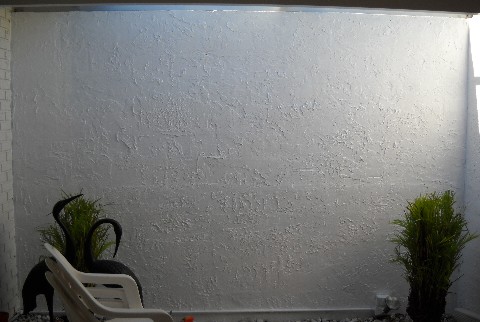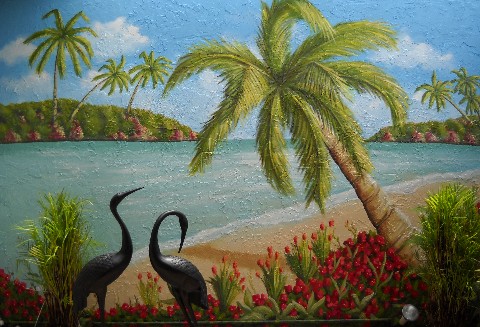 A patio mural.

Before
After


Boynton beach murals boca murals delray beach murals wellington murals trompe l'oeil palm beach john Ianniello artist faux south florida
lake worth murals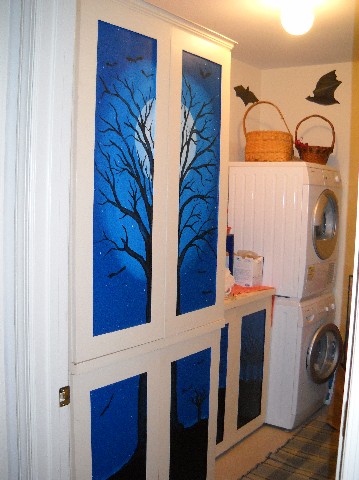 A bat themed laundry room.
Wall mural as reflected in mirror.
After
An animal lover's bedroom mural.
Bringing the outdoors in!

This patio mural on stucco gives a sense of fun to an ordinary space.it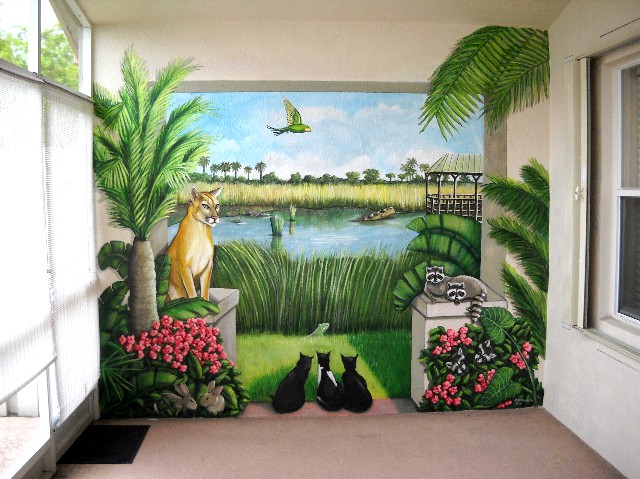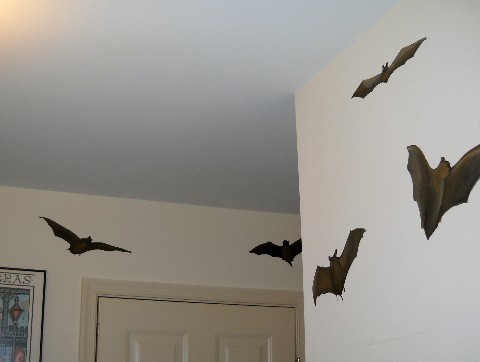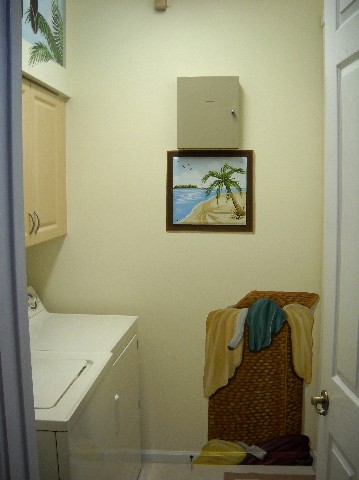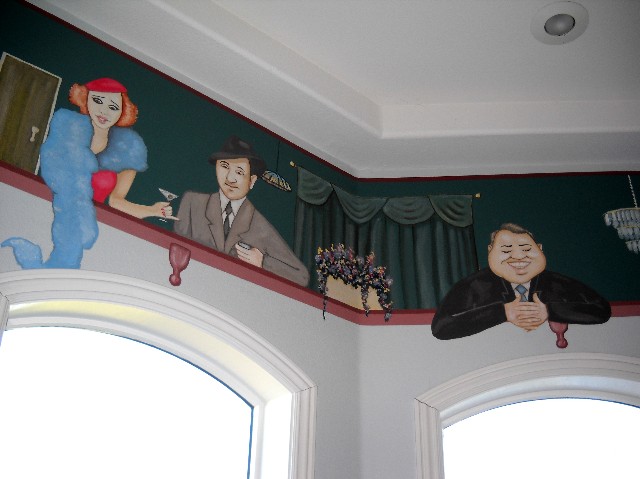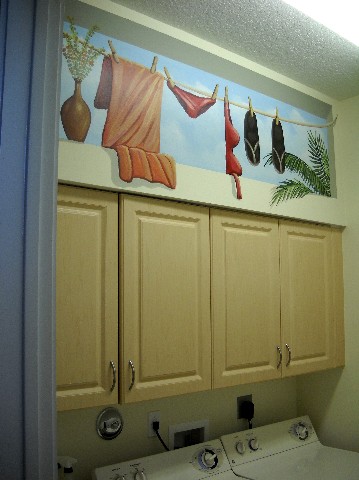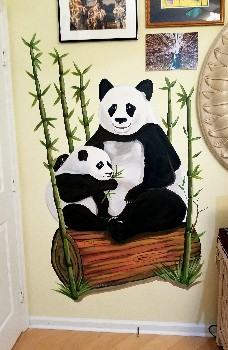 This mural was painted on a flat wall in Sparta, NJ. This faux niche and trompe l'oeil wine bottles occupy a space between the clients' wet bar cabinetry.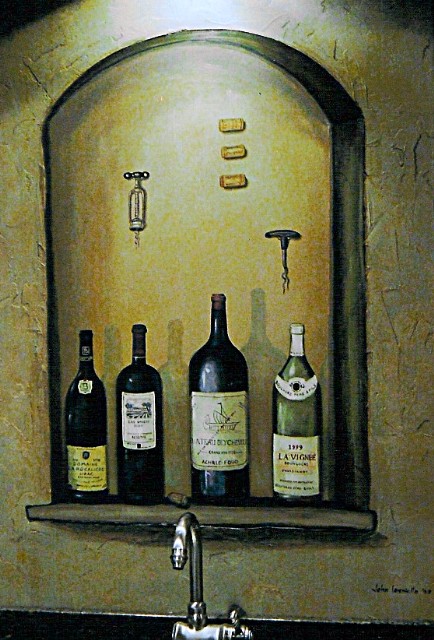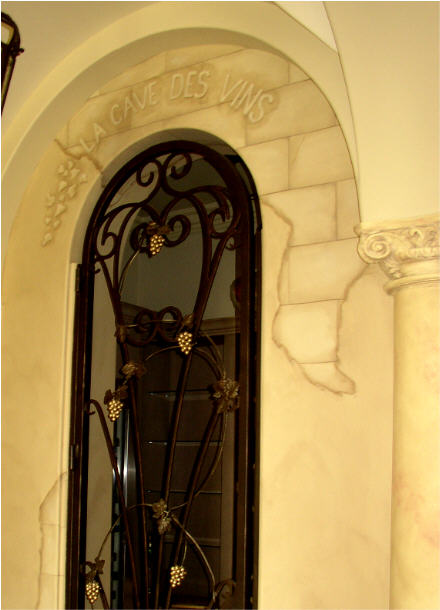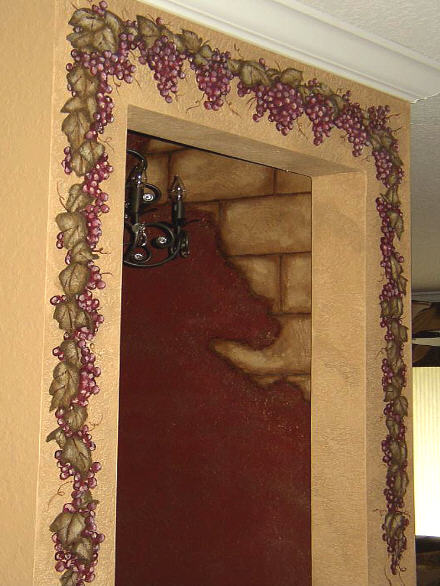 This wine closet was treated with a vine mural along with an old world wash and dry brush artistic effect. The inside of the closet had elements of distressed block added.
The outside of this wine closet is given the Old World touch.
it