A reversed silhoutte stencil of leaves was used to create the design of this coffered ceiling. The entire tray was then antiqued with a wash for warmth.


This bathroom treatment was a modification of a wallpaper sample provided by the client.


FAUX PAINT GALLERY II
Faux painted block entry. The white wood shelf was also faux finished to tie in the with stone theme.

Wine Room with Faux Block


This ultra-modern fantasy marble was a perfect accent for this set of master bathroom columns which were previously painted white.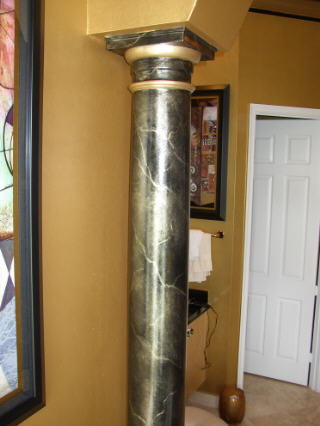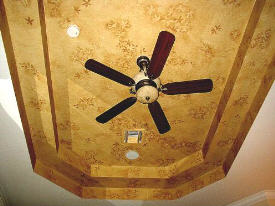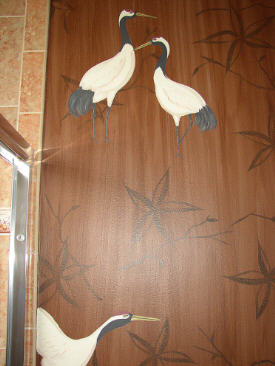 Strie (Dragging)



And More
Boynton beach murals boca murals delray beach murals wellington murals trompe l'oeil palm beach john Ianniello artist faux south florida lake worth murals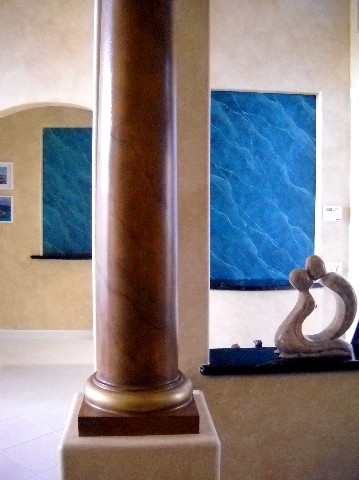 Neutral walls with my accent areas for pop.



Faux finished column with ornate capital and arched walls to compliment stone flooring.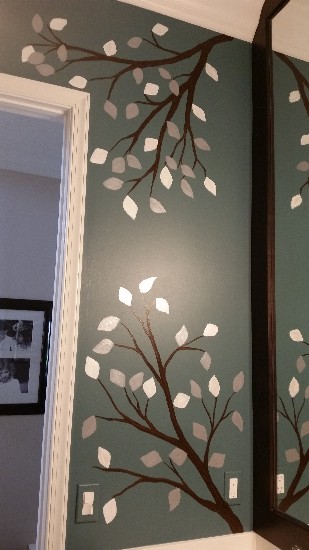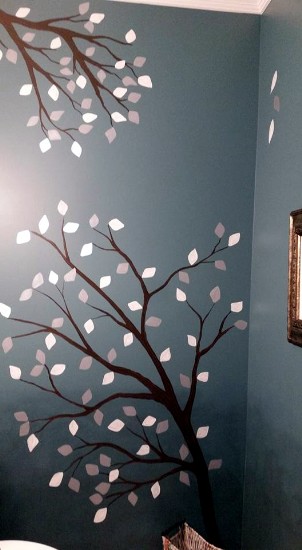 Contemporary leaf design in powder room.
Bathroom Accent Wall - Pussywillows drawn with caulk.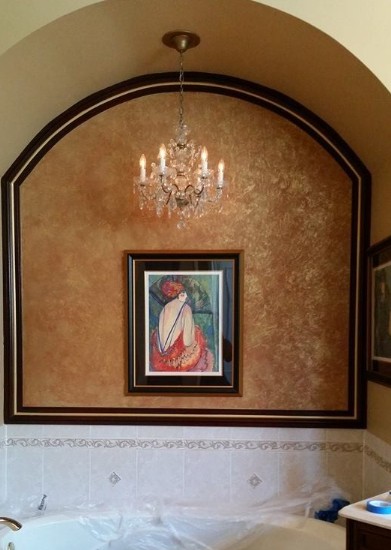 Rust and gold accent tub wall with faux finished molding to tie in with cabinetry.

A plain white metal door was transformed into a richly colored piece of art along with metallic painted ceiling.
A very contemporary stripe with flat vs glossy sheens and a black pinstripe! Looks like paper!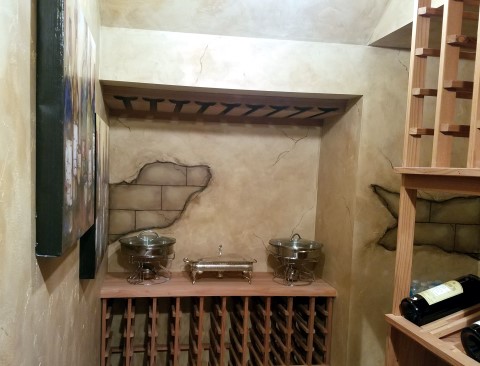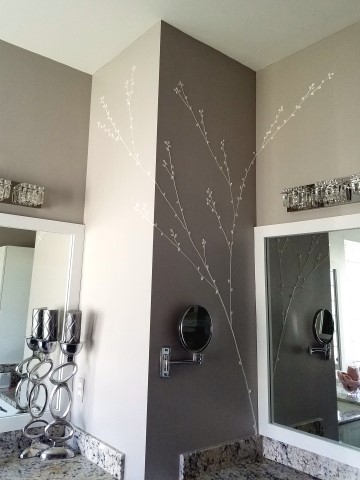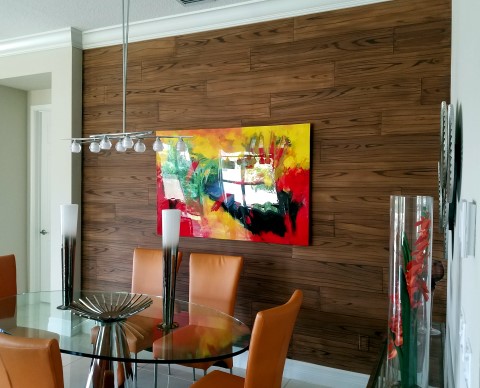 Faux Painted Contemporary Wood Wall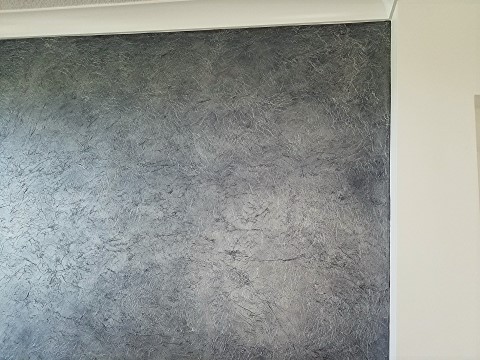 Detail of Metallic Textured Tissue Papered Wall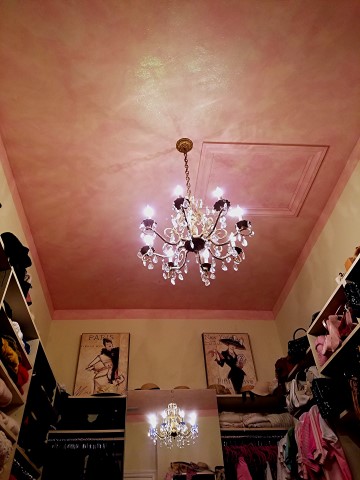 Pink Ceiling Glitter Wash in a very feminine walk-in closet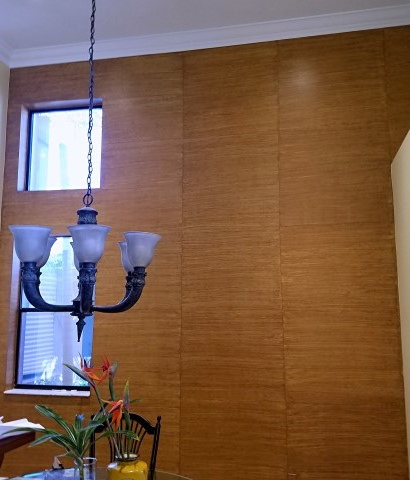 Grasscloth Faux Finish Accent Wall
A tile pattern which closely followed the tile on the floor of this powder room was the inspiration for this design.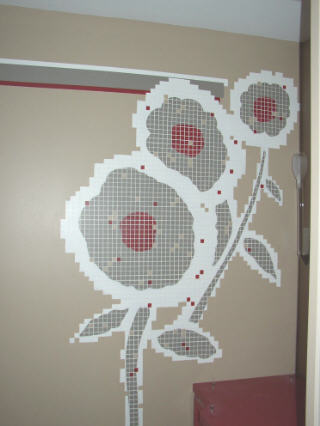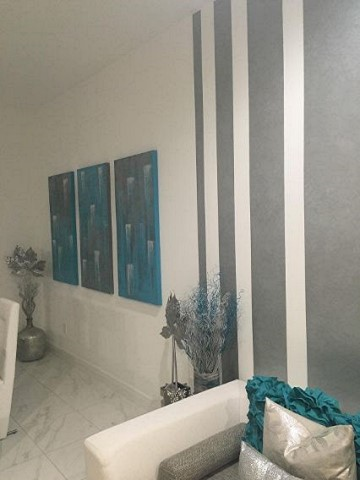 Using my client's Aqua and Silver palette,
I did a vanishing stripe on her wall to distinguish the dining room from the living room. I also did a three panel abstract canvas painting to tie things together.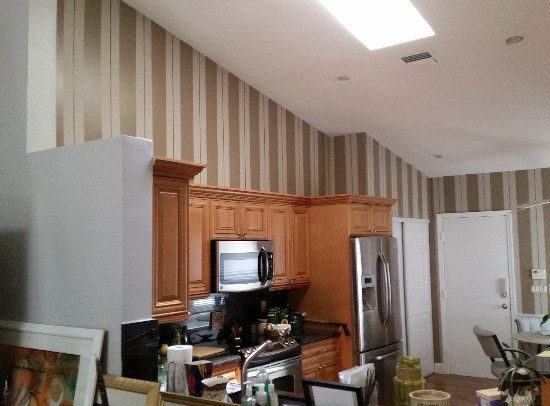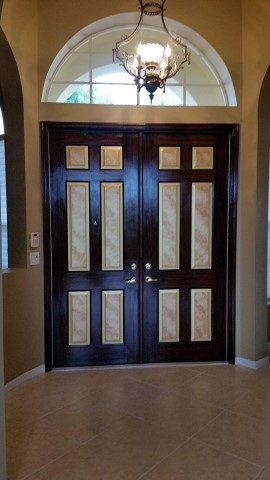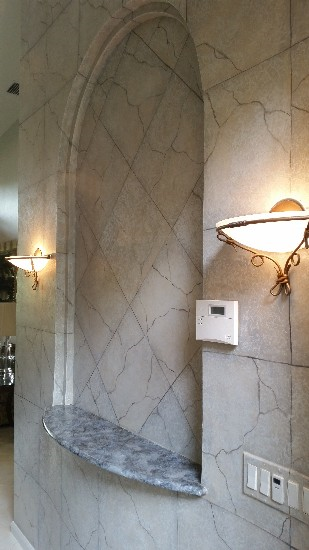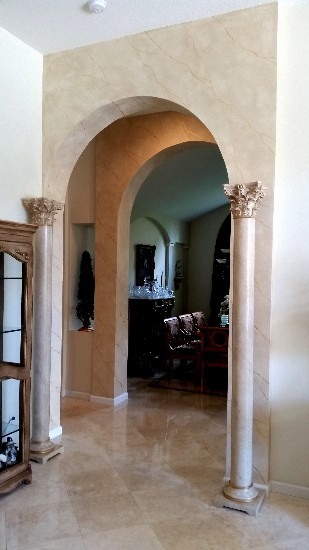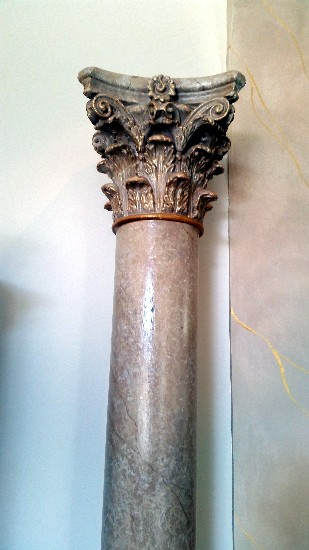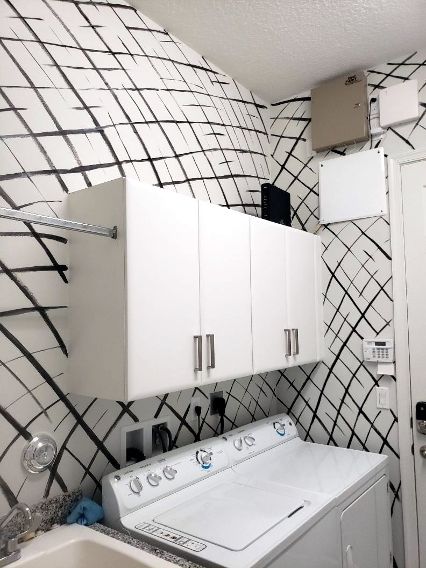 Freehand brush stroked laundry room.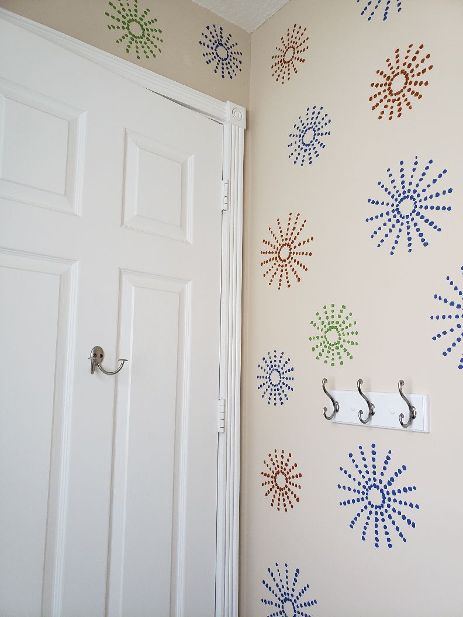 Fun Kids' Bathroom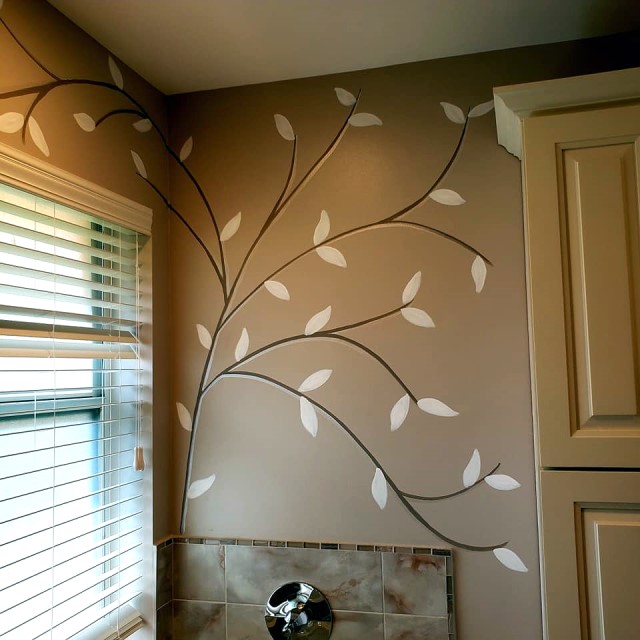 Accent wall in a bathroom.